Jill Duggar 'Blessed' on Son Israel's 2-Month Birthday Amid Molestation Scandal Swirling Around Family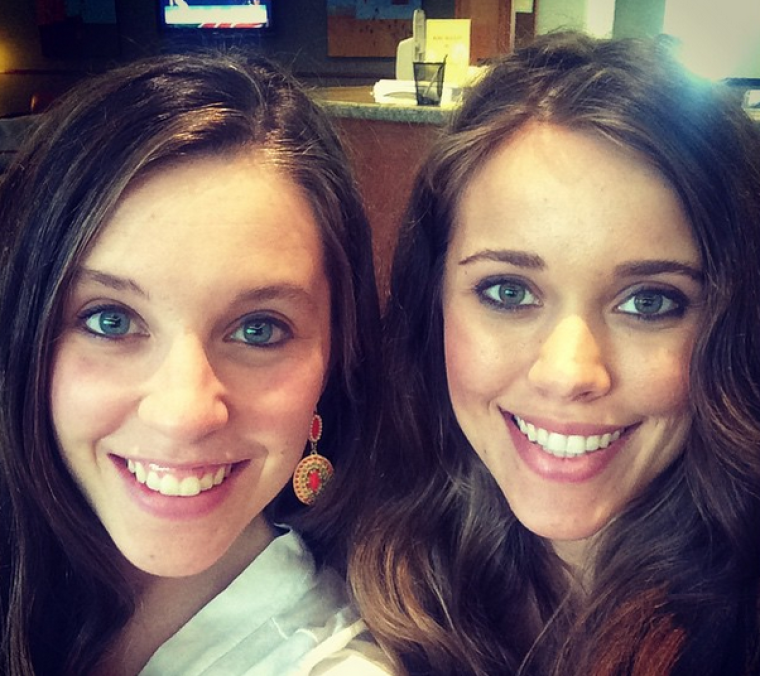 Christian "19 Kids and Counting" star Jill Duggar Dillard found reason to celebrate God's blessings on the weekend despite the ongoing molestation scandal involving her brother, Josh, that's swirling around her family.
Just one day after Fox News aired Jill's interview about the molestation accusations against Josh, the 24-year-old reality television star and husband, Derick Dillard, celebrated two months since the birth of their first child, son Israel David, on Saturday.
"Happy 2 month birthday #IsraelDavidDillard," she wrote on Instagram. "We are so blessed to be your parents! May you grow up to love Jesus and serve others! #2monthbirthday @derickdillard"
Jill is one of the first in her family to break the social media silence in the weeks following news that Josh had molested five girls when he was 14, including four of his sisters. Dillard echoed his wife's post, writing: "We are so blessed to be this little guy's parents! Happy 2 month birthday Israel! May you continue to grow both in stature and favor with the Lord and also with man."
Despite happier times for Jill and Derick, the Duggar family of TLC's "19 Kids and Counting" remains the central focus of headlines as the molestation scandal rages on. According to Jill, the media has "warped" the story, which first made headlines after a police report from 2006 leaked online accusing Josh of "forcible fondling."
"We felt like our story was not being told and we felt like it shouldn't have been told," the new mother told Fox News' Megyn Kelly. "So now that it's already been warped and told however they want to portray [it], that's why Jessa and I wanted to come out and just say that's not what happened. We've dealt with this, we've taken care of it."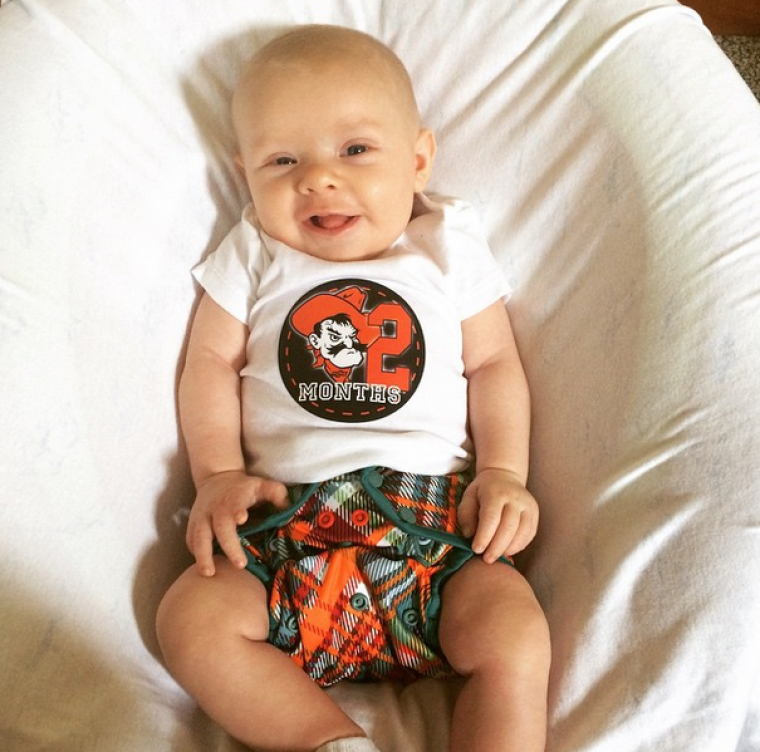 Jill's sister Jessa, who's currently expecting her first child with husband Ben Seewald, was also a victim of her brother's actions. During the Fox interview, Jessa defended parents Jim Bob and Michelle's handling of Josh's behavior.
"Josh was a boy, a young boy in puberty, and a little too curious about girls," said Duggar Seewald. "And that got him into some trouble. And he made some bad choices, but really, the extent of it was mild — inappropriate touching on fully-clothed victims, most of it while [the] girls were sleeping."
Instead of involving the law at the time of the accusations, Jim Bob and Michelle decided to punish their son by sending him to the Institute in Basic Life Principles, which "was established for the purpose of introducing people to the Lord Jesus Christ, and … training on how to find success by following God's principles found in Scripture," according to the IBLP website.
TLC has yet to comment on the future of "19 Kids and Counting," but the network has pulled the series from its summer line-up.
Addressing the possible canceling of "19 Kids and Counting," Duggar Seewald said, "Life goes on."
 "We're not a TV family, we're a family who just happened to be on TV," she added, according to Fox News.