Joanna Gaines Explains Why Tabloid Rumors Bother Her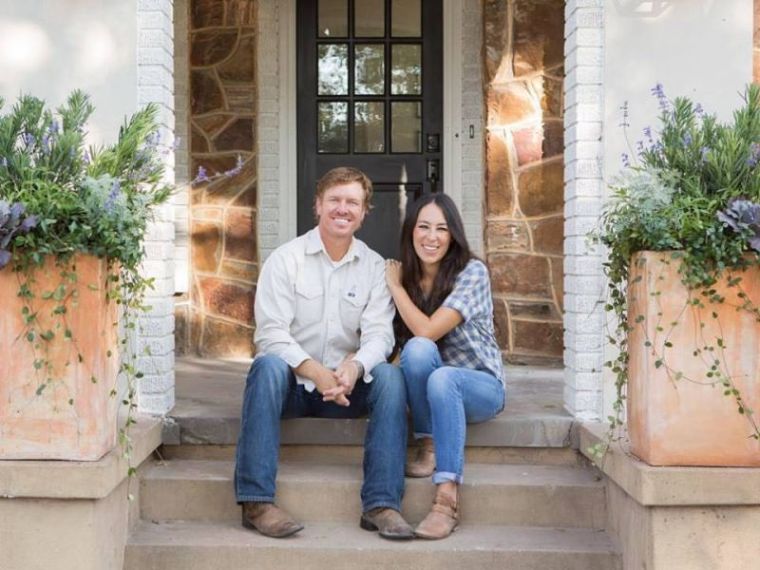 Popular reality TV star Joanna Gaines says even though she doesn't read the tabloid stories about her and her husband, Chip, she's still impacted by them because they're constantly forced to quash rumors about their marriage.
The stars of the HGTV series "Fixer Upper" were guests on NBC's "Today Show" Thursday where they opened up about navigating their life of fame. One of the downsides to having a national platform that consists of having a television show, magazine, marketplace and product line sold at Target is hearing rumors about their marriage.
While Joanna doesn't read the tabloids that spread fake stories about her marriage, fans of the Gaineses home renovation series frequently share the gossip with them to find out if the stories are true or not.
"I don't do great with seeing that kind of stuff, reading into it, I just don't know what's going on. So then I'll hear someone come up to me and say, 'I hear you and Chip are getting a divorce,'" Joanna told the "Today Show." "I'm like, 'Where did you hear?' You know, I don't know any of this is going on."
Instead of letting the rumors fester, Joanna said she and Chip address them publicly so their fans aren't tricked into believing false things about them.
"We do our due diligence in letting people know, as much as we can, this isn't us," she explained. "Don't be scammed."
The Gaineses are far removed from Hollywood and don't lead the lifestyle of celebrities in New York City or Los Angeles. This is why Chip finds it peculiar that people are even interested in their marriage and lives in Waco, Texas.
"It's funny. I mean, when I think about these circumstances, I think they're hilarious," he said. "I'm like, 'I can't believe that these things are happening to us.' I mean, who would care about that?"
Chip and Joanna have been married for 14 years and previously spoke about the importance of keeping their marriage intact for their four children.
"Jo and I both made a commitment pretty early on that the two of us are the most important variable," Chip said in a previous interview with People magazine. "If we can figure out how to be right as a couple, then obviously we have a lot better opportunity to be right for our kids."