Joaquin Phoenix Talks Faith, Forgiveness, 'Mary Magdalene' Portraying Women in 'Positive Way'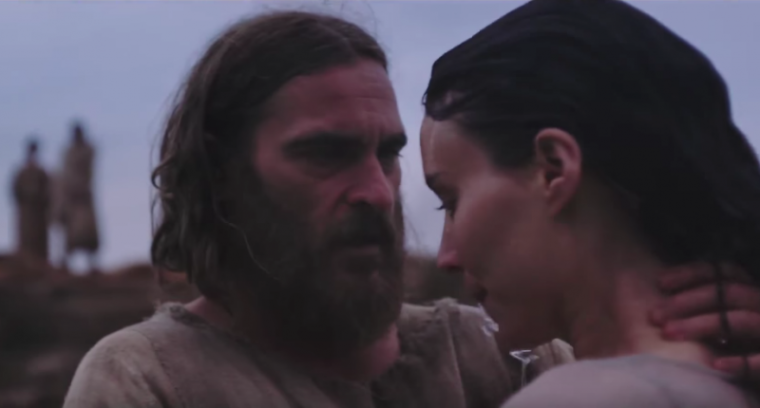 Actor Joaquin Phoenix, who portrays Jesus Christ in the newly released "Mary Magdalene" film, said he is excited about the positive portrayal of women in the film and its potential impact on young girls.
The biblical biopic, which stars Rooney Mara in the title role, attempts to shed new light on the story of Mary Magdalene and her journey with Jesus and the disciples.
Unlike what Catholic Pope Gregory claimed in 591 — that the "sinful" woman who anointed Jesus' feet, as described in Luke 7, was Mary Magdalene — the film does not seek to portray her as a prostitute.
"It's undeniable what an important figure she was in this movement," Phoenix told the Press Association.
"None of the male disciples were at His (Jesus) crucifixion, and she was at His resurrection — that says a lot, and also shows how courageous she was."
The actor pointed out that Mary Magdalene and Mary, the mother of Jesus, the virgin, are for many the two biggest female figures in the Bible.
"I couldn't help but think of young girls that are religious and have felt like their two examples of them in the Bible are either the virgin or the whore," Phoenix argued.
"And even if you're not conscious of that, subconsciously it has to affect you and the way that you navigate the world and navigate your faith," he added.
"It made me really excited, the prospect of young girls feeling like they're represented in a biblical context in such a positive way."
The film, which opened in the U.K. on Friday, and is set to be released in the U.S. on March 23, has also prompted questions about the actor's faith.
"My parents believed in God. I'm Jewish, my mom's Jewish, but she believes in Jesus, she felt a connection to that," Phoenix revealed.
"But they were never religious. I don't remember going to church, maybe a couple of times."
He revealed that he does not follow any specific religion, but said that one of his "core values" is the idea of forgiveness. And getting to play Jesus changed his perspective on what forgiveness means. 
"I always thought forgiving somebody was like you were absolving them of their sins or their transgressions or whatever it is they did, and I started thinking it has more to do with the person forgiving than it is for the other person, it's such a difficult task," he shared.
"And it's how it changes you that is the power, right? Because obviously you can forgive somebody, but what is that doing? You can't absolve them of what they did," he added.
"But it changes how you feel about it, and I really liked that idea. It's something that really moved me."
Phoenix, who is known for major movies such as "Gladiator" and "Walk the Line," where he played Johnny Cash, said last year that he was seeking a "meaningful experience" in deciding to portray Jesus.
He told The New York Times in September that playing Christ was "just instinct, just a gut feeling."
''I thought: Finally, someone gets me," he said of being chosen for the role.