Joel Osteen, Dwyane Wade to Talk Family, Fatherhood During NBA All-Star Weekend
A team of NBA stars, headlined by nine-time NBA All-Star and Miami Heat shooting guard Dwyane Wade, will join forces with popular Lakewood Church Senior Pastor, Joel Osteen, to talk about family and fatherhood this Friday during the 2013 NBA All-Star Weekend in Houston, Texas.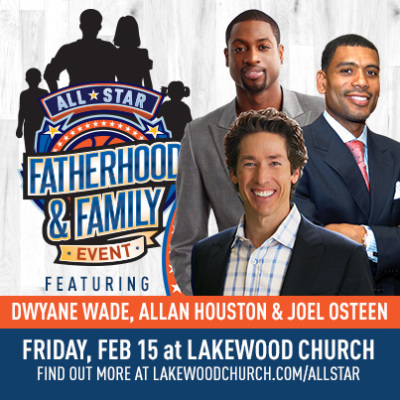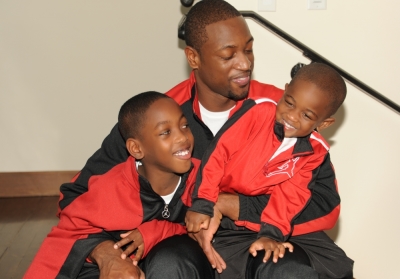 The event, which will take the form of a panel discussion, will be held at Osteen's megachurch in Houston and will also feature Allan Houston, assistant general manager of the New York Knicks and former two-time NBA All-Star; Etan Thomas, retired NBA player, political pundit and children's advocate; and Carl Lentz, pastor of the fast growing New York City church, Hillsong NYC. Soledad O'Brien, CNN anchor, will moderate the event.
Some 24 million, or one out of every three children in America, live in homes where their biological father is absent, according to the U.S. Census Bureau.
"Equipping men to be better fathers is a significant part of our mission at Lakewood Church and one that I believe in wholeheartedly. We are honored to host such an important event and to work with Allan Houston, Dwyane Wade, Etan Thomas, and others who care so deeply about this crucial issue," said Osteen in a statement to The Christian Post on Tuesday.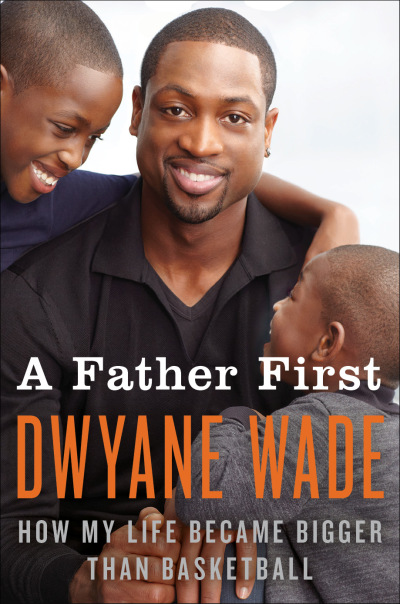 Wade, who in March 2011 became the first NBA player to be awarded sole custody of his children after a very public and contentious custody battle with his ex-wife over their two sons, recently authored the New York Times Best-Selling book A Father First: How My Life Became Bigger Than Basketball .
In a special message on his website, he noted that: "In my book, I open up about things I've experienced that I've never expressed before. You'll learn more about why I took the stand to be a responsible father to my sons. As a single dad with sole custody, I've learned so much. It seemed fitting to share my story and lessons with the world and encourage other parents to fully connect with their children to be the best parents they can be."
Regarding Friday's event, he noted in a statement that: "Being a father to my boys is something I take very seriously. This event will bring us together with a unified goal to voice the significance of fatherhood and family..."
"The Allan Houston Legacy Foundation has been at the forefront of educating the public about the importance of fatherhood and strengthening the family unit for years," said Allan Houston in his remarks on the event. "Now it is our goal to unify members of the NBA community and beyond in one arena to promote this cause. We are ecstatic to be able to partner with Dwyane, Joel and their organizations for what is sure to be a groundbreaking event."
The panel discussion will be held on Friday, Feb. 15 at Lakewood Church (3700 Southwest Fwy, Houston, Texas) at 7:30pm. The event is free, and open to the public on a first-come, first-served basis and will include prizes and giveaways for select participants.