'Joel Osteen' Scammer Poses as Pastor on Facebook to Bilk Christians Out of Cash
'Joel Osteen' Scammer Poses as Pastor on Facebook to Bilk Christians Out of Cash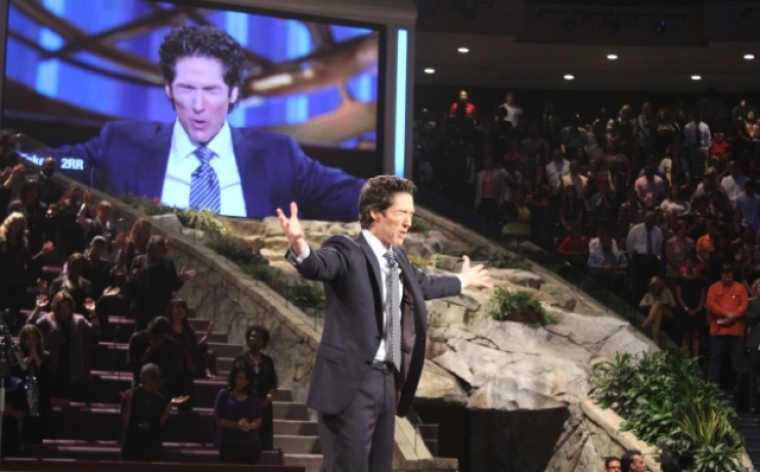 Unsolicited messages on social media asking for money are suspicious at best, and one Texas woman who was contacted on Facebook by a person claiming to be "Pastor Joel Osteen" learned firsthand that scammers are a dime a dozen.
Paula Dupre said she received a Facebook message Sunday night from a Pastor Joel Osteen who had a few questions for her, local news station ABC13 reports.
The individual on the other end of their dialogue asked if Dupre was a "true Christian," and did she "believe in the Christ Jesus," Dupre said. "I wrote back, 'yes.'"
What happened next raised a red flag for Dupre. The individual said that a big Texas donor had gifted Osteen Ministries with $35,000 and that the cash could be hers. But there was one small thing Dupre had to do before she could receive the money.
"I had to send what I had to an orphanage in Delaware," she said. "So I thought that was kind of bizarre."
Dupre quickly realized she wasn't dealing with the real Joel Osteen and used some choice words to give the imposter a piece of her mind.
"How about you give me the money first and I won't report your (expletive) to authorities? I am going to the news with this because I believe the real Joel Osteen would not conduct business this way!"
Lakewood Church said in a statement to The Christian Post on Monday: "Unfortunately, there are some on social media who masquerade as charitable organizations for the purpose of fraudulently seeking donations. We take this matter seriously and believe it is important for people to know that Lakewood Church never contacts individuals through social media for the purpose of soliciting donations."
The church has been very aggressive in its handling of issues just like this, employing an outside firm to patrol social sites for accounts perpetrating to be Joel and Victoria Osteen. The company has successfully removed around 17,000 fake accounts within the last three years, said a church spokeswoman, according to ABC13
The con artist that Dupre encountered has since deleted the account.
Still Dupre is worried that similar scammers will prey upon the elderly. "I'm just worried that the elderly, who don't have much money and might not be very savvy on Facebook, will fall victim to it and send money to get the money," she said.