Joel Osteen to God's People: Promotion Comes From the Lord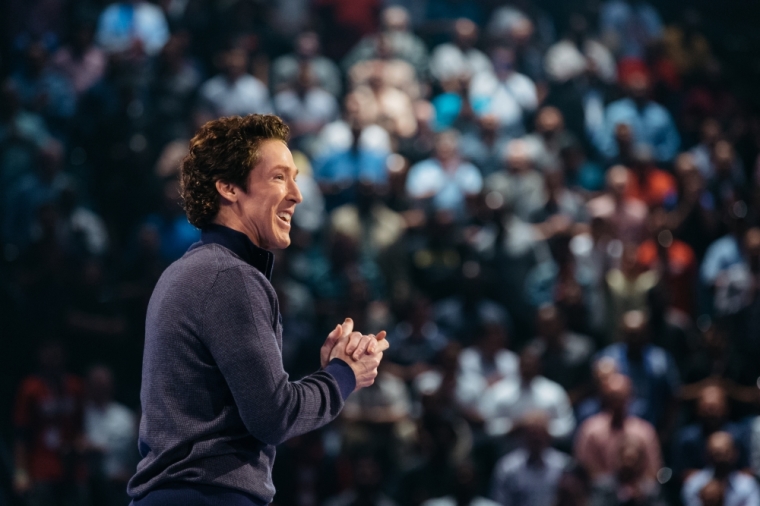 For believers who feel that they are struggling in life and can't get ahead, Pastor Joel Osteen of Lakewood Church in Houston, Texas, says that God will lighten their loads and open doors.
In a message posted to his blog last week, Osteen says that if believers continue to be faithful to God despite life's many challenges, He will bring them into an "anointing of ease."
The Lakewood Church pastor shares the story of a woman who was a single parent and was working to support her family. It seemed, however, that no matter how hard she worked she just couldn't catch a break. "She barely had enough to pay her bills," says Osteen. "She told how she dreamed of taking a vacation, but every time she saved up extra funds, something would break that had to be repaired. She was being her best, but couldn't get ahead."
Despite the obstacles of life, Osteen tells Christians that if they keep doing the right things, and keep passing life's trials, God will "take the pressure off."
The pastor explains that one day the single mom's supervisor took an early retirement and she was chosen as the replacement, giving her a sizeable increase in salary. Years later, when her manager, a vice president of the company, abruptly quit, she was given the spot. "Today, she makes more than ten times what she made when she started," says the pastor. "She doesn't live under constant pressure. She can take vacations whenever she wants."
Osteen says the woman even supports other single parent families. "She said, 'Joel, I don't really know how this happened. Everything just fell into place, and here I am.' What she [was] really saying was, 'That was easy,'" says Osteen, alluding to God's "anointing of ease" for obedient believers. He references Psalms 3:3 (NIV), "But you, Lord, are a shield about me, my glory, the One who lifts my head high."
Pastor Osteen says that God has increase in store for His people. "He's going to put you in the right place at the right time. He's going to open doors that no man can shut. He's going to cause people to want to be good to you. You may be struggling in some areas ... but ease is coming. Get ready because promotion comes from the Lord!"