Joel Osteen Tells TD Jakes He Hits the 'Delete Button' When He Hears Negative Comments About Himself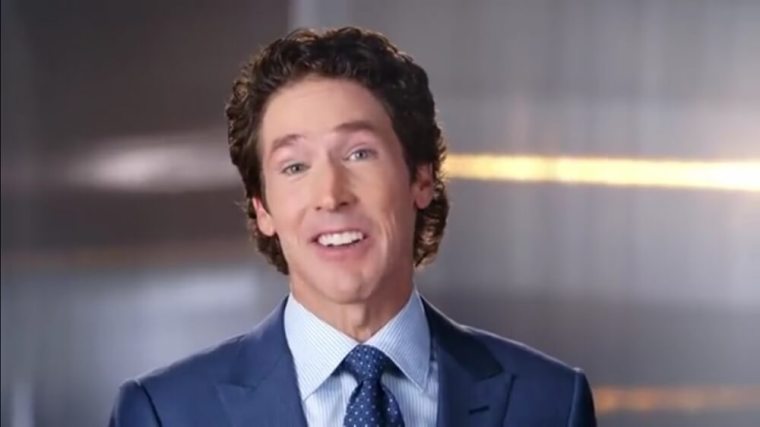 Lakewood Church Pastor Joel Osteen says if he had allowed his insecurities and the negative comments he heard said about him seep into his mind and affect his actions and behavior, he would never be where he is today. 
On Tuesday's episode of "The TD Jakes Show," Jakes interviewed his fellow Texas megachurch pastor about his experiences starting out as a senior pastor following the death of his father.
"When I stepped up for my dad, thoughts told me that, 'you know what, Joel? You're not going to know what to say. Nobody's going to listen to you,'" recalled Osteen, who preached at Jakes' 2013 MegaFest event in Dallas, Texas. 
"The church had 6,000 people when my dad died, and so I was getting up there in front of, you know, all these people, never having ministered before."
Osteen went on to say, "if I continued to dwell on those kinds of thoughts, I would have never moved forward. I've learned this Bishop: you can either talk yourself into your dreams or you can talk yourself out of your dreams."
"One of them said, 'he's not as good as his dad' and the other said 'it's not going to last,' and I was already so insecure," continued Osteen. 
"I'm not going to let those labels, I'm not going to let those thoughts play in my mind. I've heard you talk on it. You've got to hit the delete button. When things get in there, you got to delete it out of there and say what God says about you."
Osteen's interview on the "The TD Jakes Show" came in response to the release of the best-selling author's most recent book, Think Better, Live Better: A Victorious Life Begins in Your Mind.
Published in October, the book boasts of offering "a simple yet life-changing strategy for erasing the thoughts that keep you down and reprogramming your mind with positive thinking to reach a new level of victory."
"As a child of the Most High God, you are equipped to handle anything that comes your way. To claim your destiny, start thinking about yourself the way God does and delete the thoughts that tear down your confidence," reads the book's description on Amazon.
"When you train yourself to tune out the negativity and tune into your calling, you'll begin to live the wonderful plans God has made for you."