Joel Osteen's New Book 'Think Better, Live Better' Aims to Help Believers Lead a 'Victorious Life'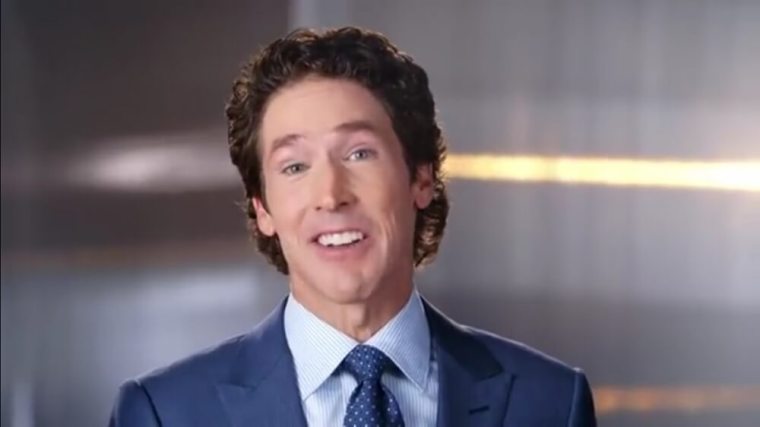 Pastor Joel Osteen of Lakewood Church in Houston, Texas, released his latest book on Tuesday that focuses on the power of positive thinking and how it can help people live better lives.
"How you think determines how you live. Many people are being held back by wrong mindsets. You can't think negative, and live a positive life," Osteen said in a preview video about his newst book, Think Better, Live Better.
"I'll show you how to delete the wrong thoughts, and program your mind for the victorious life that belongs to you."
In a Facebook post announcing the publication of the book, Osteen also emphasized the need to trust God's promises.
"What God has promised you, He will bring to pass. You may not see a way, but God has a way. If you will be the best that you can be, right where you are, God will get you to where He wants you to be," Osteen wrote.
A series of book signings was also announced on Joel Osteen's website, revealing that his first stop will be Tuesday evening in Bronx, New York.
Research by Church Growth Today reported back in September that Osteen's congregation remains the largest in America when it comes to weekend attendance, attracting 52,000 people.
The report also noted that Lakewood has grown almost five times the size since it was led by founding Pastor John Osteen, who died in 1999.
The importance of positive thinking has been the central message behind much of Osteen's ministry, which has on occasion sparked questions about whether or not he is ignoring the more difficult aspects of the Bible, such as the teachings of Hell and repentance.
The Texas megachurch pastor responded to such a question in a CBS News interview back in March, but said that he does not feel like he is cheating anyone by not focusing on such subject matter.
"You know, it's not hellfire and brimstone. But I say most people are beaten down enough by life. They already feel guilty enough. They're not doing what they should, raising their kids — we can all find reasons," the pastor said at the time.
"So I want them to come to Lakewood or our meetings and be lifted up, to say, 'You know what? I may not be perfect, but I'm moving forward. I'm doing better.' And I think that motivates you to do better."
Osteen has also defended himself from accusations that he preaches a "watered-down" version of the Gospel, and in February 2012 said that for many years religion has pushed down people.
"My goal is to make God good and let them know, hey, I tell them all the time, God's smiling down on you right now. You're His child. He's got a great plan for your life. You can overcome mistakes. And to me, that draws people to God," he said.