John Piper Defends Francis Chan: Are Christians Delaying Marriage Because They're Already Having Sex?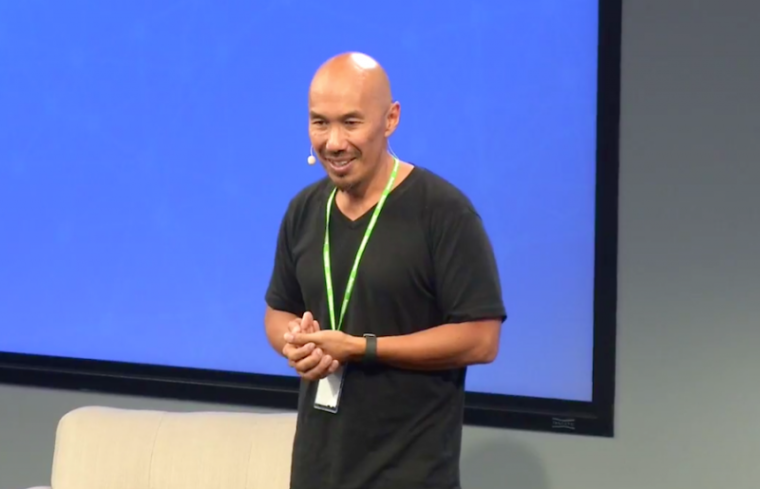 Reformed theologian John Piper is backing best-selling Christian author Francis Chan after a woman, who is single, expressed her frustration with Chan's argument that many Christian singles are delaying marriage because they are already having sex.
"First, I know Francis Chan, and I am sure if he were with me here, he would say that the reasons people are marrying later are indeed much more diverse and complex than the fact that lots of couples are substituting sex for marriage," Piper said during an episode of "Ask Pastor John" in response to a listener named Caitlin. "I'm starting with the assumption that Francis was emphasizing a particular factor rather than stating it as the only factor."
Caitlin, who says that she has been deeply impacted and has profound respect for Chan, said that she had come across a 2015 episode on desiringgod.org where Chan, former pastor of Cornerstone Church in California, attempts to explain why Christians are increasingly postponing marriage.
Chan responded: "I believe that at least 90 percent of those who are postponing marriage are already sleeping together, so they don't see a big need to rush. There is no sense of 'I want to get married to really consummate this.'"
"I mean, there is so much immorality in the church, and it is disgusting. People need to know that God hates that," he added.
Caitlin said Chan's response felt "dismissive" for a lot of Christian singles.
"I cannot name a single Christian couple that is in the situation he describes and is therefore delaying marriage. His response felt like it skimmed over a topic with so much more depth to it," she said.
"I know many godly, unmarried Christian women in particular who desire marriage, yet there seems to be so few unmarried Christian men around interested in pursuing any of them.
"These women fight daily for purity and joy in the Lord. This is not a fight we take lightly. So to be told that the reason we are not married is because we are engaging in sex before marriage makes us feel profoundly misunderstood and swept to the side."
She argued that working off student loan debt and having to work multiple jobs is one of the many reasons why young people have little time for socialization, even when they are well into their 30s.
In his response, Piper said there are "lots of factors" for why the median age for women to get married has increased to 25 plus, and for men to over 26.8, since 1970, such as more women attending college, career being a priority, fear of commitment, loss of community and delays in maturity.
"What Caitlin points out here (and I'm really happy to hear it) is that there are thousands of young women (and men I think) who would like to be married who are not having sex before marriage," he said.
"Believe it or not, there are people like that — lots of them. They have to work full-time for no other reason, she says, than to pay back student loans, which puts a good deal of pressure on their energy for being active and flexible in social relationships."
Offering his encouragement to Caitlin and others in her situation, he stated:
"God is sovereign over your life, and God is good. If you are His child, and — just like you say you are — pursuing the Lord with all your heart, we have it on God's authority that He will withhold from you no good thing. Nothing that is good for you.
"The Lord God is a sun and shield; the Lord bestows favor and honor. No good thing does he withhold from those who walk uprightly. (Psalm 84:11)"
He used the story of Ruth's unexpected marriage in the Bible as an example to offer hope, as well as the story of Anna, who was a widow from her mid-twenties until her 80s but remained faithful to the Lord, to show how God can keep someone chaste and happy.
Offering further advice to single Christian women, the theologian said not to look twice at an unspiritual man, be integral members of a "sound, loving church," find joy in knowing Jesus, and tell the Lord your heart's desire, "and then make Him your supreme treasure." 
The question of why millennials delay marriage has been dissected by many, including Jennifer Murff, president of Millennials for Marriage and professor at Regent University, who suggested that sexual temptations do play a big role.
"Many millennial women are trading dating with future intent for instant gratification and pleasure. Young adults think they can pick and chose the perfect mate by viewing a picture of who's hot and who's not, all the while leaving character, values, and depth aside. The reason why online dating sites such as Tinder, Hinge, or OkCupid have become so popular among young people is that they take risk and vulnerability out of equation," Murff wrote in an op-ed in The Christian Post in April 2017.
"Consequently, we live in an age where many women are trading life-long intimacy through marriage for temporary pleasure, and where the hookup and resulting walk of shame are more likely than a walk down the aisle," she added.