John Piper, Derwin Gray, Bryan Loritts to Speak on 'Where to Go From Here' After Ferguson, New York Incidents
Live Stream Event to Focus on Race, the Church and 'Where to Go From Here' in Light of Events in Ferguson, Missouri, Cleveland, and New York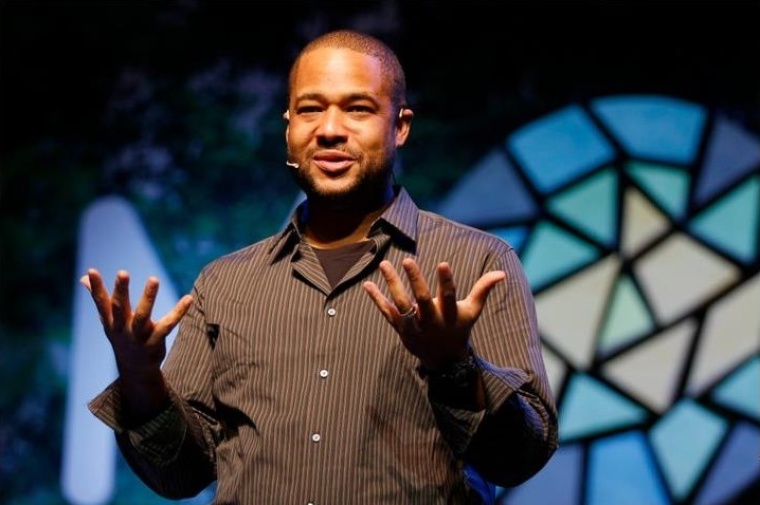 Christian pastors and leaders are expected to voice their concerns at what may turn out to be a historic gathering next week for "It's Time To Speak," a live stream event focusing on race, the church and "where to go from here," in light of recent events in Ferguson, Missouri; Cleveland, and New York.
The eleven leaders, including event organizer Pastor Bryan Loritts, theologian John Piper, and pastors Matt Chandler, Darrin Patrick, and Derwin Gray, are scheduled to meet at the historic Lorraine Motel and National Civil Rights Museum in Memphis for A Time to Speak, on Tuesday (Dec. 16).
"Twenty years from 'It's Time To Speak' will be viewed as a reformational moment," Gray, pastor of Transformation Church in Indian Land, South Carolina, told The Christian Post on Friday. "This event will be a call for the local church to be what she was meant to be – a multi-ethnic and multi-class of communities of reconciliation, love, and unity."
Organizers of the event said that "there is a time to be silent and a time to speak," as written in the Book of Ecclesiastes," and "for many, now is the time to speak."
Loritts, lead pastor of Fellowship Memphis, a multicultural megachurch launched in 2003, said the gathering of Christ-followers is committed to both the spiritual and sociological implications of the Gospel. "We want to boldly declare there is hope," he said.
"The grand jury's decision not to indict the officers involved in the deaths of Eric Garner and Michael Brown has left many in our nation angry, saddened and hopeless," Loritts said. "The fact that such heart-wrenching decisions have taken place some 50 years after the civil rights movement have left the children of those who marched in such places as Birmingham and Selma wondering if justice has not only been delayed, but has she finally and permanently been denied."
As the event's organizer, Lorrits saw that "in the midst of this sense of hopelessness and the national conversation on racial relations and reconciliation" there is a "need for a conversation that displays the source of real hope."
The Lorraine Motel, the location of "A Time to Speak," is where Dr. Martin Luther King, Jr., was assassinated in 1968 and which now houses the National Civil Rights Museum.
Ed Stetzer, executive director of LifeWay Research, will be moderating the panel that also includes: Trillia Newbell, writer and author; Eric Mason, pastor of Epiphany Fellowship in Philadelphia; Thabiti Anyabwile, assistant pastor for church planting at Capitol Hill Baptist Church in Washington, D.C.; Voddie Baucham, pastor of Grace Family Baptist Church in Spring, Texas; Albert Tate, pastor of Fellowship Monrovia in Monrovia, California. Piper is currently the chancellor of Bethlehem College and Seminary. Patrick is the pastor of The Journey Church in St. Louis.
The event is hosted by The Kainos Movement and sponsored by LifeWay Christian Resources and Fellowship Memphis.
The Kainos Movement (kainos is from the Greek word for new, a word Paul uses to describe the coming together of Jews and Gentiles to form the multi-ethnic church) is described as a movement launched because "we long to see 50% or more of all churches to be multi-ethnic by the year 2050 – the year that sociologist's project the United States will become majority minority for the first time in her history."
The live stream on Tuesday is scheduled 4-6 p.m. CST and can be viewed for free at live.kainos.is.