John Piper Says 'Gender Roles' Apply Beyond Marriage: 'It's Relevant for All Our Relationships'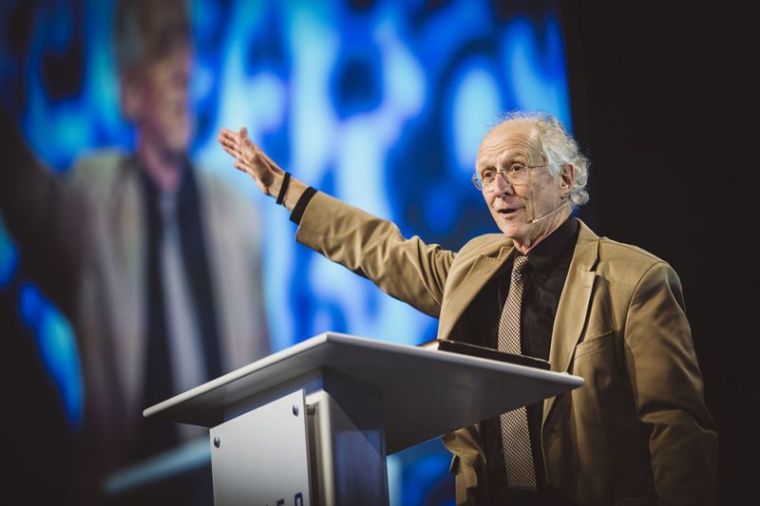 Reformed theologian and author John Piper has argued that the biblical idea of "gender roles" applies to all relationships — not just marriage.
During a podcast posted on the desiringGod.com website on November 2, Piper read an email he received about whether gender alone should affect the way a Christian views his or her identity, and if gender alone should change the way he or she behaves, outside of marriage.
"It seems most questions of this type get answered related to gender roles within the family, and not at the level of mere gender alone, even among singles," the reader said.
Piper began by asserting that gender alone — that is, our sexual maleness or femaleness alone — is an "essential part of our God-given identity, whether we're married or not."
"You are who you are everywhere you are, and with whomever you are," he said. "Your core identity as male or female does not change according to your audience or your relationships."
Scienctific research has proven that men and women are vastly different beings, both biologically and psychologically, Piper said. And, Christians, believe that the brain and the soul are not identical, but "interrelated in mysterious ways that have profound correspondence."
Thus, our sexual identity as male and female is "part of our true God-given, body-based, brain-based, soul-based identity — whether we are married or single," Piper said.
"It is relevant for all our relationships, not just one of them," he continued. "When we are spiritually and physically and psychologically whole and healthy, this will manifest itself with scarcely any self-consciousness. A mature, healthy woman does not consciously try to be a woman. She just is what she is — and so with a mature healthy man."
The pastor argued that Scripture clearly identifies the roles of men and woman as complementary, having different — but equal — roles and responsibilities. It stands to reason, then, that there is "nothing magical about a wedding ceremony that turns a man into a man, or a woman into a woman."
"What a woman has been becoming all her life is what she will be in marriage. What a man has been becoming all his life, he will be in marriage," Piper contended. "They can't turn on manhood, and they can't turn on womanhood like a switch on their honeymoon ... neither he nor she suddenly becomes a biblical man or woman on the day they are married."
The pastor concluded that both inside and outside marriage, "our sexual identities as male and female are wonderful, inescapable parts of who we are in every relationship."
"The best way to become the kind of men and women we ought to be in all the relationships of life is to immerse ourselves gladly in all of Scripture, absorbing all of its implications for manhood and womanhood, and then fix our eyes on men and women who walk in the most biblically mature way."
In the past, Piper's comments regarding gender roles have garnered much controversy. Last year, the pastor came under fire after responding to the question, "Should Women Be Police Officers?" by asserting that "if a woman's job involves a good deal of directives toward men, they will need to be non-personal in general, or men and women won't flourish in the long run in that relationship without compromising profound biblical and psychological issues."
Yet, other pastors, like J.D. Greear, leader of Summit Church in Raleigh-Durham, North Carolina, have defended the complementarian view of gender, arguing that women and men have equal but separate roles in the church and family.
"'Wives submit to your husband' does not mean 'all women everywhere submit to all men everywhere' or that women are inferior in essence, gifting or value in the body of Christ. Both genders have a vital role in the kingdom and we should offer for both clear paths for development and advancement in the church," the pastor said in May.
He later identified several scenarios to demonstrate how two separate individuals can have different but equal roles within a specific context.
"[Cristiano] Ronaldo is not allowed to touch the ball with his hands in a soccer match but his goalie is. Does this distinction of roles mean the goalie is superior in essence to Ronaldo as a player?" he offered as one example, referring to the world-famous Portuguese soccer player.
As another example, he said: "The President of the U.S. has a last minute change of plans and has to fly commercially. During the flight he cannot enter the cockpit and FAA regulations require him to obey the instructions of the flight crew. Does that make them superior in essence/importance than the Pres?"