John Piper Lauds ESPN Analyst's Response to Jason Collins' 'Gay Christian' Claim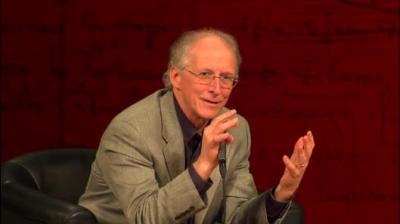 ESPN analyst Chris Broussard made gay advocates gasp and call him "hateful" when he challenged openly gay NBA player Jason Collins' recent claim that he is a Christian. But renowned theologian John Piper lauded Broussard, saying his comments were "solid steel."
Collins who is currently a free agent announced that he is gay in a Sports Illustrated article on Monday and intimated that he took his Christian faith seriously.
"My parents instilled Christian values in me," wrote Collins. "They taught Sunday school, and I enjoyed lending a hand. I take the teachings of Jesus seriously, particularly the ones that touch on tolerance and understanding," he added. But when Broussard, who also confesses the Christian faith, was asked on ESPN's "Outside the Lines" how he felt about Collins' claim, he said his actions were not consistent with biblical teachings.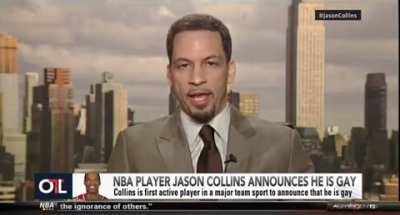 "Personally, I don't believe that you can live an openly homosexual lifestyle or an openly, like premarital sex between heterosexuals. If you are living that type of lifestyle, the Bible says you know them by their fruits, it says that's a sin," said Broussard on the show. "If you're openly living in unrepentant sin, whatever it may be, not just homosexuality, whatever it maybe, I believe that's walking in open rebellion to God and to Jesus Christ."
In a follow-up statement to his comments, Broussard further noted: "Today on OTL, as part of a larger, wide-ranging discussion on today's news, I offered my personal opinion as it relates to Christianity, a point of view that I have expressed publicly before. I realize that some people disagree with my opinion and I accept and respect that. As has been the case in the past, my beliefs have not and will not impact my ability to report on the NBA. I believe Jason Collins displayed bravery with his announcement today and I have no objection to him or anyone else playing in the NBA."
In a tweet yesterday directing his fans to the link on Broussard's commentary, Piper, former pastor of Bethlehem Baptist Church in Minnesota, wrote: "Chris Broussard. This is solid steel in a world of cattails."
On Tuesday, The Christian Post reached out to Piper's office for further comment but he was unavailable.
Other high-profile figures like Republican Herman Cain also tweeted support for the Christian sports analyst. "So much for free speech RT@CainTV Chris Broussard is gonna get it for applying the Bible to Jason Collins," noted Cain.
In his response, Pat Robertson, chairman of the Christian Broadcasting Network said it is unfair for critics to try and silence Broussard for defending his faith.
"Well, it's what Christianity says ladies and gentlemen. Christianity says fornication is a sin, ok. Somehow we said, if it's heterosexual fornication it's bad, if it's homosexual fornication it used to be called an abomination in the Bible. Now it's a protected civil right," said Robertson. "And so somebody that says that kind of conduct is sinful is now being pilloried in the press. He's (Broussard) is telling the truth, this is what the Bible says. Now if you don't want to be a Christian that's your business … but don't tell somebody he can't speak specifically about what the Christian faith says about certain conduct."
ESPN released a brief statement on Twitter, saying, "We regret that a respectful discussion of personal viewpoints became a distraction from today's news. ESPN is fully committed to diversity and welcomes Jason Collins' announcement."
Gay rights supporters including New York City's openly gay Council Speaker Christine Quinn lashed out at Broussard, even calling for his firing on social media for voicing his Christian position.
"Appalled @ESPN's @Chris_Broussard statements criticizing @JasonCollins34 for coming out. His hateful remarks have no place in our society," tweeted Quinn.
Supporters of Broussard's K.I.N.G Movement which works to "empower men to reach their God-given potential in every realm of life through the power and grace of The Lord Jesus Christ ... To glorify The Most High God by walking in true Biblical manhood," called for prayer for the analyst and sent him encouragement in an e-mail blast.
"I heard your interview on ESPN. God bless you for standing up and standing out! You are absolutely correct with your comments ... what we are seeing now is that good is characterized as evil and evil as good. The truth is viewed as a lie and a lie the truth. Thank you again for standing firm. We're proud of you," it reads in part.