Joni Eareckson Tada on Academy Rescinding 'Alone Yet Alone' Nomination: 'This Oscar Was Never Mine to Earn or to Lose'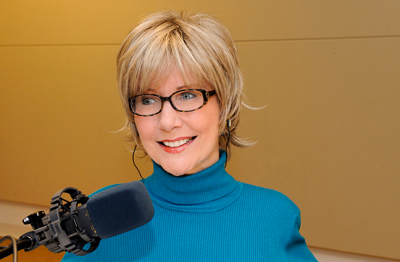 Disability activist. Quadriplegic. Oscar-nominated singer.
Up until last Wednesday, all three of those titles could have accurately described 64-year-old Joni Eareckson Tada. But on Jan. 29, the Academy announced it would be rescinding its Oscar nomination that it had given to the film "Alone Yet Not Alone" for Best Original Song.
"I'm still quite amazed. I'm still fascinated and interested to see how all this will pan out," Tada told The Christian Post earlier this week.
Tada said that she sympathized with Bruce Broughton and Dustin Spiegel, the song's composer and lyricist, respectively.
"This Oscar was never mine to earn or to lose," said Tada. "That honor falls with … the songwriters. Which is why I'm mainly disappointed for their sakes."
Tada defended Broughton, a former governor in the Academy and current member of the Executive Committee, who sent 70 personal emails in January asking his colleagues to "boldly direct your attention to entry #57 ... This is merely a request for your consideration."
Broughton told CP last week that he "was the production company's campaign."
"I was just asking them to listen to the song. I didn't ask them to vote for the song. I didn't call anyone up, I didn't promote the movie. I didn't do anything. I just pointed out the song on a list of 75 songs on the DVD that the Academy is sending," said Broughton, comparing his actions against studios spending thousands of dollars on special screenings of the film and lavish parties in the hopes of wooing votes.
Tada weighed in, saying, "I might not know much about the way Hollywood works but to me, it seems that every director, writer, actor, cinematographer, all of them find some way to promote their work during the nomination season and Bruce Broughton's email alerting his friends to be on the lookout for the film seems to me somewhat benign compared to a lot efforts that are probably made during the nomination season."
While not a film industry insider, Tada, who became paralyzed from the neck down after a diving accident as a teenager, has been leading her own organization (Joni and Friends) since 1979, and has authored over 40 books and become a painter. She took up the art following her accident after her occupational therapist taught her to hold the brush between her teeth.
Tada said that the majority of her singing experience came prior to her accident, through years of piano lessons and church choir practices. She was approached by individuals associated with the film following a closing presentation at the National Religious Broadcasters Conference in 2013 where she sang hymns as part of her speech.
Tada did not explicitly attribute the Academy's dismissal of "Alone Yet Not Alone" to its "Christian themes" though she said that it seemed to her "that there was a different standard applied to this little film."
"I know there was a private investigation a week before to ascertain whether the movie had met all its advertising requirements for Oscar nomination and apparently it passed muster …. so somebody was very unhappy with the fact that a limited release, low-budget film made it to the Oscars," said Tada.
"Was it rejected because of the theme of the movie? Because it was Christian-based theme? I can't say. If that's the case, it breaks my heart but it shouldn't surprise any of us," said Tada. "Jesus was shunned by weightier adversaries than the family of entertainment."
Tada also said that per a conversation with her brother-in-law, a professor of cinematography, she was worried the Academy was sending negative signals to independent films about how it viewed their craft.
"I think this sends an unfortunate message to probably a lot of independent filmmakers, people in the arts who do low-budget limited release films. Does this mean they are not included? That they're not welcome in the circle of Academy nominations? I think that's a sad message for those in the arts," said Tada.
"There's kind of an elite intellectual circle of big budget, powerhouse, big name professionals, that seem to set the standard. That's unfortunate for those who are doing excellent films," she continued.
Despite the rescinding of the Oscar nomination, Tada said that she is glad the message of the film was able to find a larger audience. (The film has close to 750,000 views on YouTube.)
"I thought this [Oscar nomination] is such a wonderful honor for this incredible message for both the movie and the song to get through to people," she said.
"God says in the Old Testament 'I will never leave you and never forsake you.' And the power of the song in the movie is in its message," Tada commented. "No matter what the hardship, no matter what tragedies of life, God promises to never leave or forsake us. He's Immanuel, God with us. And for that message be nominated for an Oscar—that's pretty phenomenal."