Jordin Sparks' Husband Dana Isaiah Tackles Sex, Purity, Social Media in Powerful Devotional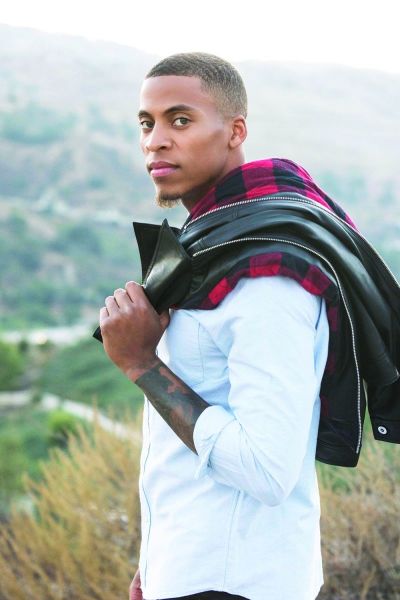 Dana Isaiah Thomas, husband to "American Idol" alum Jordin Sparks, is releasing a powerful new devotional tackling issues all young adults face, from sexual temptation and social media to busyness and betrayal.
With a foreword from Christian rap/hip hop artist Lecrae, A Higher Calling: Claiming God's Best for Your Life includes 31 "mini chapter" devotions reminding young readers that events that seem like setbacks can actually be springboards to a closer, personal relationship with Jesus Christ.
Thomas told The Christian Post that every devotional, which also includes a discussion guide for group use, is written from personal experience. The 26-year-old husband and father admitted he has made mistakes in the past — and wants to encourage other young people to understand that they, too, can have a fresh start through Christ.
"I wrote these devotions because these are issues I can personally address," he said. "If you have someone my age who is open about their mistakes and willing to admit where they've messed up, others will listen. Mistakes are going to happen; they're inevitable. But, I want young people to know that they are not defined by their mistakes, and they can start over at any point."
Two main issues facing young people today, he said, are sex and purity — but far too often, church and ministry leaders fail to address them because they're afraid of the questions that may arise.
"When I was growing up in the church, nobody talked about sex and purity; those were topics people avoided," Thomas said. "I know that's a tough subject, but kids are going to be exposed to it thanks to the internet and having a smartphone. It's more accessible now than ever before. It's an important subject, and something the church should be talking about."
"So many people struggle with it, but they don't talk about it because they don't want to be judged, or they're afraid of having the conversation," he said. "I believe this needs to change. I started over, and I want readers to know that they can, too."
Standing firm on God's truth is difficult for young people in today's world, Thomas explained, particularly amid the rise of social media.
"It's so easy to listen to the voices of the world and think we're here to please people," he said. "We have to realize we're put on this earth to serve God. When we get caught up in trying to please the wrong people and put our faith in the wrong things — that's when we make mistakes. When we draw close to God, He replaces doubt with faith and fear with His love."
In his book, Thomas emphasizes the importance of surrounding yourself with positive influences. In a chapter titled "Choose with Caution," he reminds young adults of Proverbs 13:20: "Walk with the wise and become wise, for a comparison of fools suffers harm."
He explained: "You are who you hang out with. And, to overcome setbacks, you have to be consistent and make an intentional effort to do better. You have to put boundaries in place, surround yourself with the right people, and draw closer to God. A huge part of that is choosing your friends wisely — if you're around people who are living for Christ, you'll be encouraged to do the same."
Thomas and Sparks married in 2017, and the couple welcomed their first child — Dana Isaiah Thomas, Jr., who they call "D.J." — in 2018. Becoming a father, he told CP, made him understand the love of Christ in a deep, tangible way.
"The whole experience of having D.J. has changed my worldview," he said. "I'll hold my son, and my emotions overwhelm me. All I can say is, 'God, I'm so thankful.' Jordin and I tear up looking at him; we're just in awe of how amazing God is."
"Having a baby pushes you to be a better person and to draw closer to God because now you have someone looking up to you, and you are a role model literally every day," he added.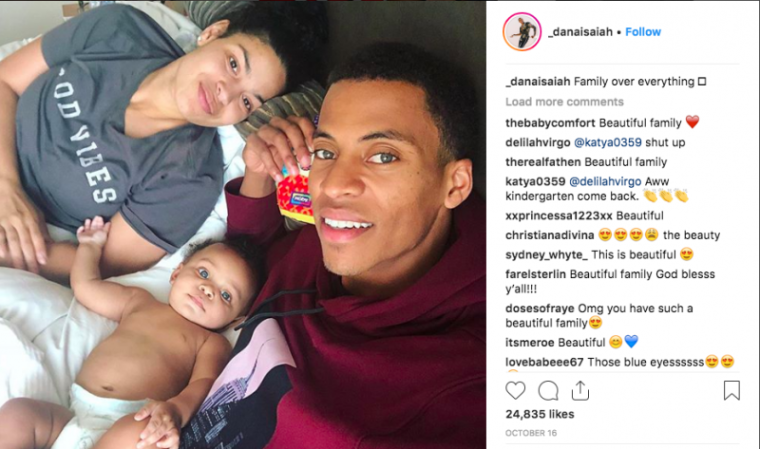 Thomas acknowledged that his son — just like every young person who strives to follow Christ — will experience setbacks in life. But he wants to empower the next generation of believers to realize that even amid trials, God is present and uses our weakness to show us His strength.
"One of my favorite verses is James, when he says, 'Consider it pure joy when you encounter various trials, knowing that the testing of your faith produces endurance,'" Thomas said. "God knows what He's doing through it all, the good and the bad. I want my readers to know that they can bounce back through anything and that God will be right there alongside them."
To preorder A Higher Calling: Claiming God's Best for Your Life, click here.