Joseph, Kendra Duggar Expecting First Baby as Newlyweds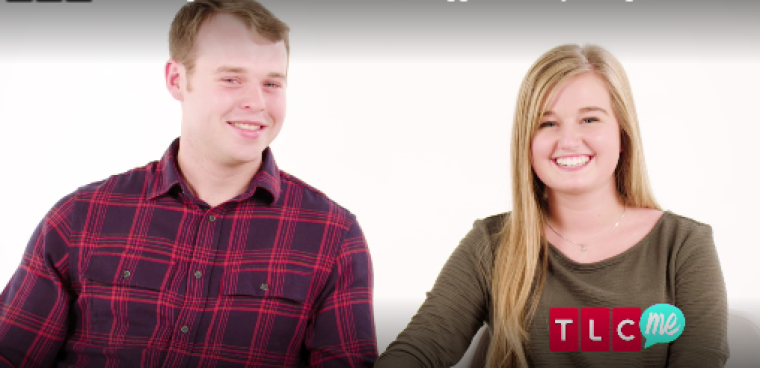 The Duggar family continues to grow as Joseph and Kendra announce that they're  expecting their first child.
The couple made the pregnancy announcement on Monday via a video message on the family's website.
"I've always dreamed of having my own family and it's really just kind of surreal that it's actually here," 22-year-old Joseph said. "I kind of think it's going to be a boy, but either way I'm happy just to have a baby."
"I think it could be a girl," Kendra, 19, added. "You never know!"
Joseph said he hopes the baby will have Kendra's laugh. Kendra added that she hopes their bundle of joy will be "patient, like Joe."
Joseph and Kendra wed on Sept. 8 after being engaged for only four months.They told People magazine, "time seemed to move so slowly."
In previous interviews with People magazine the couple said they're "enjoying every bit" of marriage and describe themselves are being "married to their best friend."
"One of the most enjoyable things about being married to Joe is just being together so much. I can hug him, kiss him, talk with and be with him all the time. Being with your best friend makes marriage amazing," Kendra told People.
Fans can see more of the couple on the family's reality TV series "Counting On."