Josh Duggar Missing From Christian Treatment Center's Mandatory Church Services; Questions Raised About His Whereabouts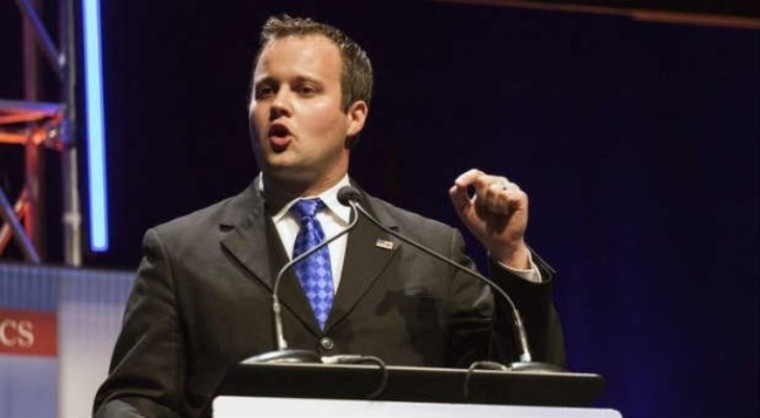 Former Christian reality television star and former social conservative activist Josh Duggar has reportedly not attended mandatory church services that are included in the rehabilitation program that he's believed to be enrolled in after it came to light that he cheated on his wife and allegedly twice paid to have sex with a porn star.
After the oldest son on the now-canceled reality show "19 Kids and Counting" admitted that he cheated on his wife, Anna, and developed an addiction to pornography, the Duggar family announced last Wednesday on their family website that Josh Duggar checked himself into a long-term Christian treatment center.
Following the family's announcement, speculation has arisen that the 27-year-old has checked into the Reformers Unanimous healing program in Rockford, Illinois, after ET Online revealed that a plane registered to Duggar's brother took off near the family home in Arkansas and landed in Rockford last Monday night.
The belief that Duggar, who is the former executive director of Family Research Council Action lobbying entity, is enrolled in Reformers Unanimous program has been further boldened by the fact that Duggar's parents, Jim Bob and Michelle, once spoke at a Reformers Unanimous national conference and have also referred others to enroll there.
Reformers Unanimous, which is a biblically-based addiction recovery program that helps its students "live victorious Christian lives," requires that its students commute in a van to attend mandatory church services on Wednesdays and Sundays and attend chapter meetings on Fridays at the North Love Baptist Church.
"All students attend all services at North Love Baptist Church," the RU website states. "We believe that continued church attendance is a key catalyst to continuing victory."
But according to an eyewitness who saw the Reformers Unanimous van roll up to North Love's campus for last Friday's mandatory chapter meeting, the disgraced reality star was nowhere to be found.
"Josh definitely wasn't there," the unnamed worshiper proclaimed in an interview with the entertainment news site Radar Online. "It was very strange."
Josh's absence from the church program could be for a number of reasons.
As it has not been confirmed that Duggar is enrolled in that particular treatment program, Duggar's absence at the church might be a sign that he is not actually enrolled in that program. But if Duggar is enrolled in the program, his church absence would be an indication that he's not taking the program seriously or that he's being treated differently than the lesser known students of the program.
Jim Bob did not return phone calls left by The Christian Post seeking clarification on his son's status.
On Saturday, Tony Richardson, the director of development with Reformers, could not confirm or deny Duggar's enrollment in the program in an interview with People magazine. However, Richardson confirmed that the Duggars do have a relationship with the treatment center.
"I believe they have referred people here in the past," Richardson said. "I am not sure how they heard about us but we are grateful they have."