Judge Sued by Atheist Group for Opening Sessions With Prayer Seeks Dismissal
A Texas judge sued over opening his courtroom sessions with prayer is seeking to dismiss the complaint leveled against him by a Wisconsin-based atheist organization.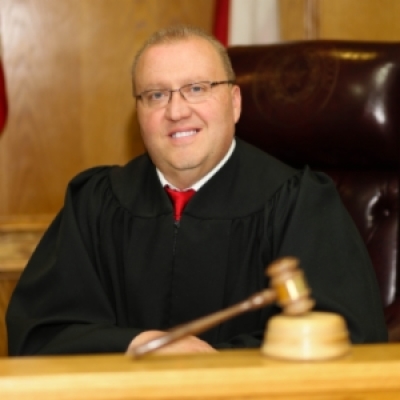 Earlier this year, the Freedom From Religion Foundation sued Judge Wayne Mack over having chaplains and pastors open his sessions with prayer.
The Texas-based First Liberty Institute, which is representing Judge Mack, filed a motion to dismiss the FFRF's lawsuit on Wednesday.
Emailed out to supporters on Wednesday, the motion argued that among other things the plaintiffs lacked the standing to sue Mack and thus their complaint should be dismissed.
"First, they do not face a cognizable injury in fact. Observing a prayer with which one disagrees is not a cognizable harm, and Plaintiffs have explicitly disclaimed any fear of bias or retaliation against those who refuse to observe the prayer practice," read the motion.
"Second, any future harm is not 'certainly impending' because Plaintiffs cannot plausibly plead that they will appear before Judge Mack again in the future. The Complaint should therefore be dismissed pursuant to Rule 12(b)(1) for lack of subject matter jurisdiction."
In 2015, the FFRF filed a complaint with the Texas State Commission on Judicial Conduct only to have it dismissed, with members of the commission nonetheless sending a letter to Mack cautioning him about the program.
Texas Attorney General Dan Paxton issued an opinion in support of Mack in 2016, equating the judge's invocation practice to when the Justice of the Peace begins a session by declaring "God save the State of Texas and this Honorable Court."
In March, the FFRF filed a lawsuit against Mack on behalf of a few anonymous plaintiffs over his practice of opening sessions with prayer.
Filed in the U.S. District Court for the Southern District of Texas, the suit claimed that the courtroom of Mack "has become excessively entangled with an exclusively religious ritual."
"Judge Mack has created a courtroom prayer practice that unambiguously and unnecessarily endorses religion in violation of the Establishment Clause of the First Amendment to the U.S. Constitution," read the lawsuit.
"The primary purpose of Judge Mack's courtroom prayer practice is to mark the start of each court session in a manner that promotes his personal religious beliefs to those in attendance. This purpose includes a celebration of the power of prayer, which is an exclusively religious concept."
In a statement given to CP in March, First Liberty President and CEO Kelly Shackelford said that "Judge Mack's program is an excellent idea and a great way to serve the community."
"It has already been upheld by both The Texas State Commission on Judicial Conduct and the Texas Attorney General," stated Shackelford.