Judicial Liberal Bias Forces Jury to Convict JONAH in Trial With Deep Ramifications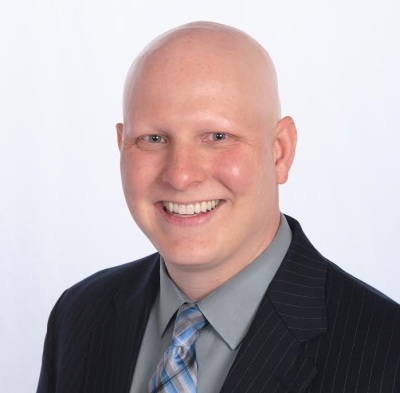 Last Thursday, the seven-member jury in the trial pitting the $280 million Southern Poverty Law Center (SPLC) against the small Jewish non-profit, Jews Offering New Alternatives for Healing (JONAH), found JONAH guilty of 17 out of 20 counts of consumer fraud.
According to deliberation instructions from Judge Peter Bariso, the jury was instructed to consider: 1) Did JONAH make "misrepresentations in connection with the sale, advertisement, or the subsequent performance" of its counseling program; and 2) Did they engage in "unconscionable commercial practices in connection with the sale, advertisement, or the subsequent performance of the JONAH Program"?
SPLC claimed that JONAH misrepresented homosexuality as a mental disorder and committed consumer fraud by claiming its program was capable of providing effective scientific (not just religious or spiritual) treatment to overcome unwanted same-sex attractions (SSA). SPLC also argued that JONAH misrepresented the program by using "success" statistics in advertising when there was no factual basis for calculating such figures, and that JONAH misrepresented its program as being capable of helping clients go from "gay" to "straight" in two to five years.
Therefore, JONAH's conduct, according to the SPLC, was "basically unfair or unjust and materially depart(s) from standards of good faith, honest in fact and fair dealing in the public marketplace" and further, was dishonest in making "factual statements and did not deal fairly" with plaintiffs, who were "harmed" in the process.
In defense, JONAH maintained it made no misrepresentations or engaged in any unconscionable commercial practices, and contended it referred to homosexuality as disordered from a religious perspective, not as a mental disorder. JONAH also argued that clients were provided a detailed informed consent document before counseling began, which outlined the controversial nature of the services and that there was no guarantee any of the plaintiffs would succeed in overcoming homosexuality.
Foundational to the argument of whether JONAH misrepresented its services was Judge Bariso's pre-trial determination that "it is a misrepresentation ... to describe homosexuality, not as being normal, but as being a mental illness, disease, disorder, or equivalent thereof." Specifically, Bariso ordered the jury before deliberating: If you "determine that the Plaintiffs have demonstrated that any of the Defendants said that homosexuality was a mental illness, disease, disorder, or something equivalent when advertising, selling, or providing the JONAH Program to the Plaintiffs, then you must find that the Defendants have violated the Consumer Fraud Act."
This determination by the judge was the sand that tipped the scales against JONAH, and it's important to discuss the implications of this decision.
First, Judge Bariso is not a mental health expert, nor did he conduct an exhaustive review of the peer-reviewed scientific literature on same-sex attractions, their fluidity, and/or ability to change through counseling. Instead, Bariso relied on so-called mainstream opinions from non-licensing and non-binding mental health trade organizations, such as the American Psychological Association, which contains LGBT task forces and committees dedicated to advancing the political objectives of gay activists through mental health policy.
As such, Bariso's determination in declaring these trade organizations' opinions supreme was prejudiced. Rather, he should have considered the many other professional mental and medical health trade associations that recognize the efficacy of therapy and support the client's right to self-determine their response to unwanted same-sex attractions.
This decision also allowed Bariso to disqualify five out of six expert witnesses that JONAH selected to defend its practices, because these experts practiced under the premise, according to Bariso, that homosexuality is a mental disorder. Meanwhile, the SPLC was able to keep all three of its experts, despite the fact that it was demonstrated during trial that none had ever practiced, and in many cases, had very little knowledge of the type of counseling JONAH was conducting.
Additionally, since the judge hamstringed JONAH's ability to defend their practices from a mental health perspective, the validity of any outcome statistics used to inform clients of their relative chance for success in counseling to overcome SSA was severely limited. For example, JONAH relied on certain peer-reviewed studies documented in the scientific literature to estimate the chance of success for the Plaintiffs (e.g., Spitzer, 2003). But these outcomes primarily came from psychological and mental health counseling, not religiously based interventions. Because some of JONAH's referral counselors were licensed mental health providers, while others were unlicensed life coaches, it would have been appropriate to cite these statistics.
But because of the judge's pre-trial determination, JONAH would have only been found not guilty if they relied on the few published studies (e.g., Jones and Yarhouse, 2007) that reported successful outcomes from religiously based interventions to inform clients.
Understanding JONAH's responsibility to inform clients of these outcome statistics, it was unfair of the judge to disqualify mental heath techniques and practices that have been shown to be effective in helping clients overcome SSA, just because those practices are not Biblically or TORAH-inspired. In fact, this also shows the inherent bias and ignorance of Judge Bariso, whose underlying assumption must have been: mental health disorders should be treated with mental health counseling alone, while spiritual disorders should be treated with religious interventions alone.
Relying on this premise, Judge Bariso undermined a foundational Judeo-Christian principle of ascertaining truth, that God reveals Himself both in His word (special revelation) and through His works (general revelation). As such, people from a Judeo-Christian background recognize that all truth, whether revealed in sacred documents such as the TORAH or Bible, or demonstrated in the principles of science and psychology, is God-inspired and therefore, this synthesis guides our faith and practice. In fact, Arthur Goldberg speaks of this synthesis in his book, "Light in the Closet: Torah, Homosexuality, and the Power to Change."
Because of the lack of respect by Judge Bariso for JONAH's spiritual practices, it was practically impossible for the jury to hand down a not-guilty verdict. At nearly every point before, during and after testimony was given, the judge undermined JONAH's freedom of religion. Potential jurors who believed homosexuality is a sin were screened out; defense attorney Charles Limandri was not allowed to discuss JONAH's 1st Amendment freedom of religious expression in his closing arguments; and Judge Bariso effectively handicapped JONAH's ability to defend itself by cutting out the ability to argue with a synthesis of faith and science, which would have been a true reflection of their religious counseling program.
In order to mount an appeal, JONAH's attorneys, the Freedom of Conscience Defense Fund, will need upwards of a million dollars. This is in addition to the three million it already cost for the initial defense, and the nearly four million JONAH might have to pay for the Plaintiff's legal costs should the guilty verdict be upheld. Please pray for JONAH and give generously to its defense here.