Justin Bieber Advises 'Don't Let Your Surroundings Affect Your Beliefs' While in NYC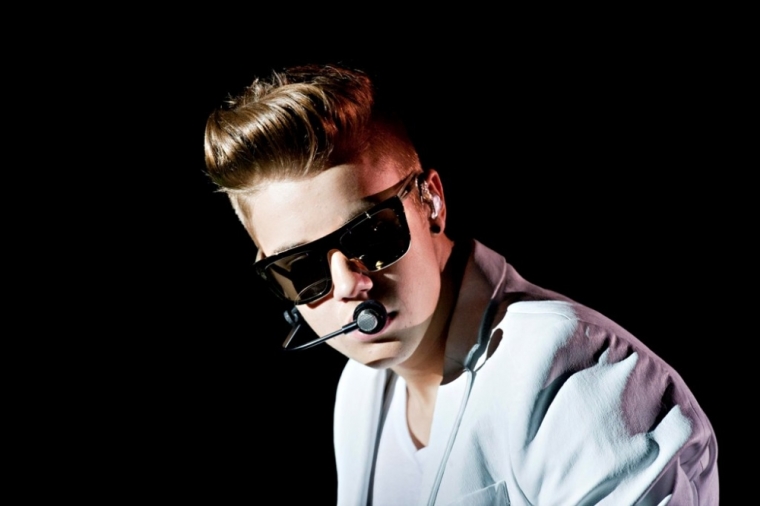 Justin Bieber has referenced his Christian faith on social media despite recent headlines that suggest the pop star is continuing to act in a controversial manner.
The 20 year old became a trending topic on social media after drawing a crowd in New York City on Sunday while skateboarding and taking a fall. After several videos and photos captured the failed skateboarding stunt, Bieber addressed his critics and cited his faith.
"Don't let your surroundings affect your beliefs," the singer shared along with a photo on Instagram that featured the New York City skyline.
"Fun day in nyc. Love all my beliebers," he later added on Twitter Sunday. "Always look forward and never look back."
While it appears that Bieber still has a positive outlook on the future, the "Baby" singer's legal woes and tense relationship with the media continue to plague him. Bieber is being sued by a man who claims that the singer's posse beat him to a "bloody mess" outside of a nightclub last year, according to TMZ. Although Bieber was not responsible for the assault, the plaintiff, 22-year-old Wayne Rennalls, is demanding that the famous Canadian native pay for damages since the accused attackers were on his payroll at the time of the incident.
The latest lawsuit follows Bieber's previous legal woes earlier this year, including an arrest on assault and dangerous driving. Nevertheless, the singer remains one of the most popular pop stars today, and he remains at the forefront of the media.
Bieber's faith-filled post Sunday occurred simultaneously to headlines that initially suggested that he purchased a private jet for himself on Christmas. However, it was later reported that the singer had simply chartered the jet for a holiday flight from Canada to New York. In response to the headlines about Bieber, the singer's friend, boxer Floyd Mayweather, admitted to owning a private jet before pointing out his view of religion via Twitter.
Welcoming Bieber to the "jet club," Mayweather confessed that he was "materialistic and motivated by money … but GOD is first in my life."
"God will not give you anything you can't handle," the boxer concluded. "That's why GOD gave me the best hands in the business to pray with, box and count money with."