Justin Bieber, Pastor Judah Smith Go Golfing With Bubba Watson, Wesley Bryan After Tour Cancellation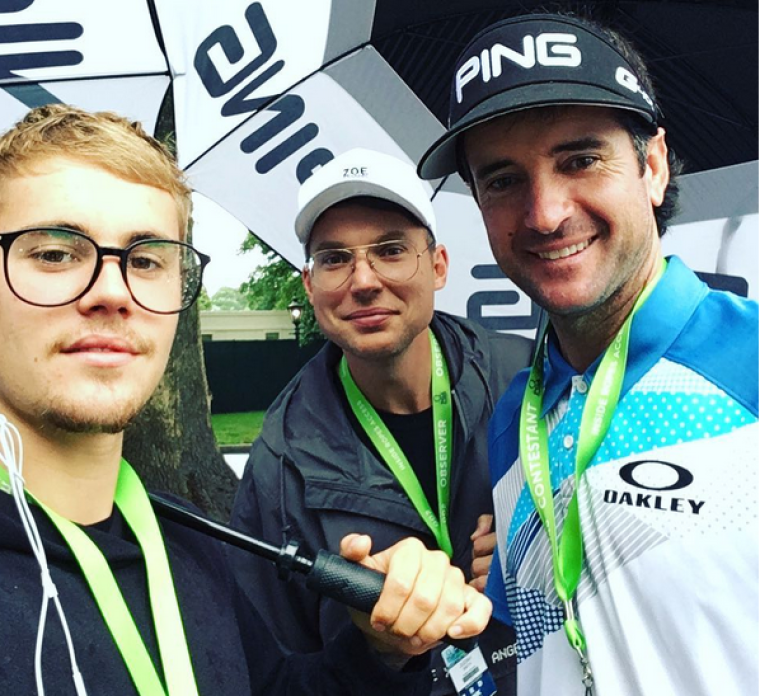 Despite canceling the remaining shows of his Purpose tour last week, Justin Bieber is still reaching out to his fans by posting regular updates of his whereabouts on social media.
Earlier this week, Bieber was joined by his friend, Pastor Judah Smith, at Quail Hollow Club in Charlotte, North Carolina, ahead of the 2017 PGA Championships.
The 23-year-old "Sorry" singer shared photos of himself and Smith, senior pastor at The City Church in Seattle, Washington, with professional golfers Bubba Watson and Wesley Bryan at the Quail Hollow Club on his Instagram page on Tuesday.
The images come a week after Bieber posted a social media message to fans explaining why he canceled his Purpose tour. In the message, he commented on the blessing of having people in his life to help develop his character.
"I am extremely blessed to have people in the past few years help me build my character back up reminding me of who I am and who I want to be," Bieber wrote last week.
In a previous interview with FOX411 about Bieber, Smith said, "What's amazing about Justin and many young men today [is] it's not easy to be a man of faith. It's not easy to make good decisions.
"I think people would be surprised to discover that their challenges and struggles are not too dissimilar to us, average ordinary people," he added. "We're all looking for essentially the same thing and I think that's faith and hope and love and meaning and of course satisfaction, peace, joy."
Pattie Mallette, Bieber's mother, cemented his foundation of faith at a young age by introducing him to Smith.  "When I was 7, she wouldn't let me listen to anything but [Pastor] Judah's tapes falling asleep," Bieber previously told Billboard.