Justin Bieber Says Selena Gomez Relationship Was 'Best Part' of Teen Years, 'It Was a Marriage'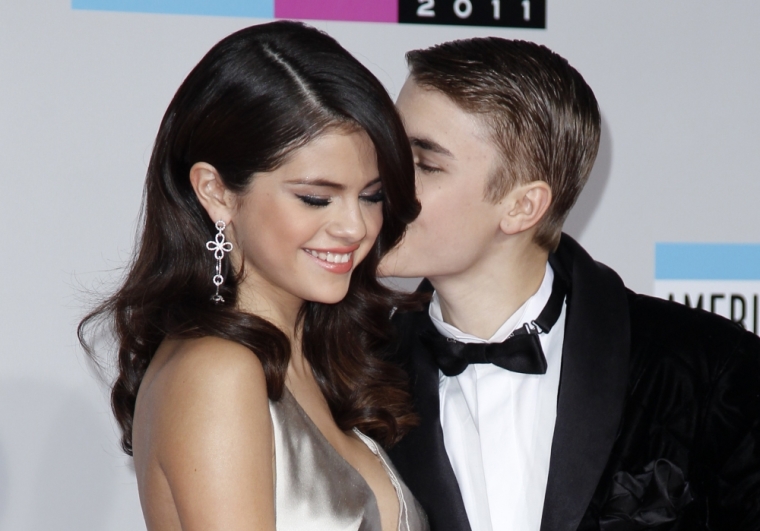 Pop star Justin Bieber has said that his previous relationship with Selena Gomez, which he likened to a "marriage," formed the best part of his teenage years.
The 21-year-old singer was asked the question during a Friday radio interview in New Zealand and after briefly pondering in thought, he shared that the four years he spent dating Gomez, 23, were the most memorable. The exes formed a romantic relationship back in 2010 and despite their split last year, they remain good friends and occasionally still worship at church together.
"Probably my relationship with my ex-girlfriend," Bieber said of Gomez. "I'm not gonna talk about it, but I'm just gonna say that and we'll leave it there."
During a recent interview with Complex magazine, the "What Do You Mean" singer recalled mistakes that he made during his so-called marriage to Gomez. He said they moved very quickly in their relationship and that in the end, he learned that the only one he should rely upon is Jesus Christ.
"I moved in with my girlfriend when I was 18," he said. "Started my own life with her. It was a marriage kind of thing. Living with a girl, it was just too much at that age. But we were so in love. Nothing else mattered."
He added: "We were all about each other. But when it's like that and you get your value from that, people will always disappoint you. Your girl or your dude, they're always going to disappoint you. Your full identity can't be in that person — that's something in life that I had to figure out. I can't lean on people. I got to lean on God. I gotta trust in Him through all my situations."
During the same interview, Bieber, who is very open about his Christian faith, said that his goal is to live like Jesus.
"... I do not want to shove [faith] down anyone's throat," he said. "I just wanna honestly live like Jesus. Not be Jesus (I could never), I don't want that to come across weird. He created a pretty awesome template of how to love people and how to be gracious and kind. If you believe it, He died for our sins."
Bieber is currently gearing up for the release of his fourth studio album Purpose, which is expected to drop in November. He recently shared a photo of a tattooed torso via Instagram, prompting speculation that he may have tattooed the album name on his body.