Justin Bieber Shuts Down Paparazzi: 'Don't Talk'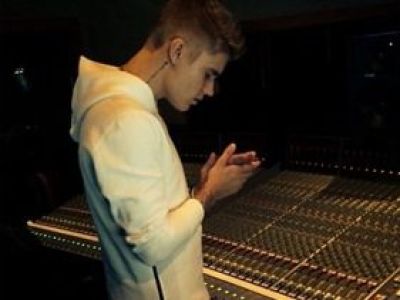 Justin Bieber shut down paparazzi who wanted to speak with him recently.
Bieber, the 20-year-old Canadian singer, recently let TMZ paps know that they could not speak to him. When the TMZ videographer began filming Bieber at The Grove in Los Angeles, Calif. and asking a plethora of questions, the singer got upset.
"Justin how was coachella man? How'd you like Coachella who was your favorite act," the male paparazzo questioned Bieber. "Are you ever going to perform if they ask you to go to coachella?
However, Bieber was unwilling to strike up a conversation.
"I'm not about to answer any of your questions man. Just please just stop," Bieber told the TMZ pap. "You can keep filming just don't talk."
Bieber also recently celebrated six years of being a staple in the music industry.
"6 years ago I signed my first record deal," Bieber tweeted recently. "Grateful for the ride we have all gone on together. Love ‪#mybeliebers‬."
Last February, Bieber took to his Twitter to speak about feeling that he is a target amid frequent media speculation.
"I guess I'm an easy target for some. I'm still human," Bieber tweeted previously. "I will continue to meet hate with love. It's all about the music."
Although Bieber says he is grateful for his successful music career, he has admitted that fame is not easy and previously complained about publications using him to make money.
"When people see a negative thing about me on a magazine, they're gonna buy it. Every time some site writes something bad, all my followers go on there, and it brings them more traffic," he told The Hollywood Reporter last year. "Now they have all the Beliebers on their site, which gives them money from advertisers. They're just worried about money. They don't care about ruining someone's name."