Kanye West Presents Fusion of Holy Bible and Quran in New Artwork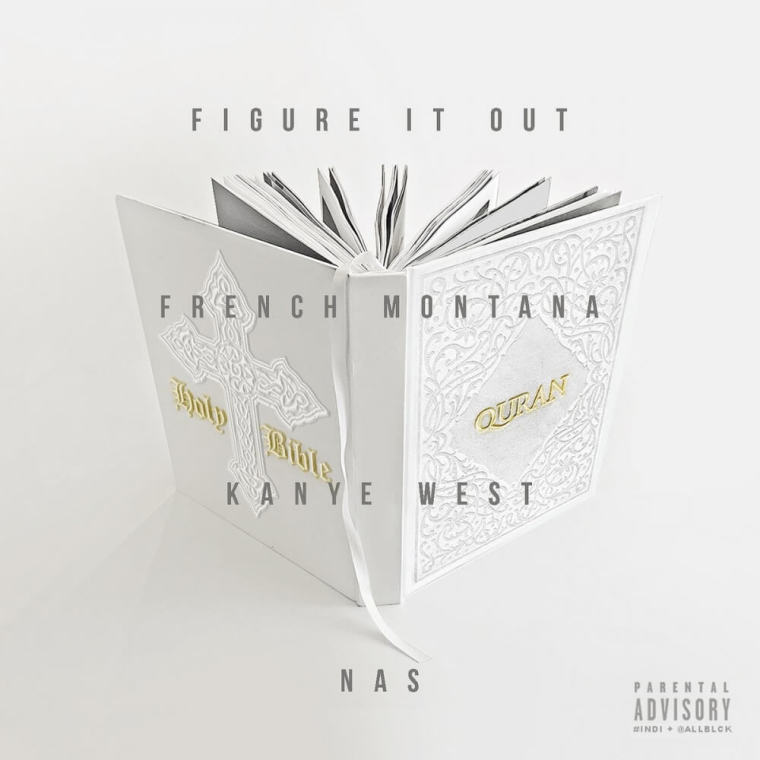 Kanye West has found a way to combine the Holy Bible and the Quran.
The 38-year-old The Life Of Pablo rap mogul has released a lot of new music that doesn't appear on his seventh studio album. One of those songs is called "Figure it Out" featuring rapper Nas and Muslim rap artist French Montana.
While debuting the song on Twitter, West also shared some cover art for the single, which illustrates a white book with the front of the cover reading "Quran" and the back cover reading "Holy Bible."
"New song with my brothers French Montana and Nas," West simply captioned the image.
The new release is not on West's The Life Of Pablo record, but it is featured on French Montana's latest EP titled Wave Gods. However, West has been vocal about his own album being more of a gospel record.
He first made that announcement to fans during a Jan. 27 tweet.
"This album is actually a Gospel album," West tweeted.
The rapper later explained why he was referring to it as a gospel record.
"When I was sitting in the studio with Kirk, Kirk Franklin, and we're just going through it, I said this is a gospel album, with a whole lot of cursing on it, but it's still a gospel album," West said in an interview on Big Boy Radio. "The gospel according to Ye. It's not exactly what happened in the Bible, but it's this story idea of Mary Magdalene becoming Mary."
The rapper went on to reveal that he believes God, his late mother Donda West and his wife Kim Kardashian's late father Robert Kardashian Sr. were helping him finish his album.
"I'm only doing one percent, two percent of the work and God is doing the rest of the work. My mom… had Teddy Riley change his flight and come back to the studio," West said. "Robert Kardashian is making sure that all the deals is getting done. He's still doing deals for controversial black people from up in heaven."
West's latest work may have been inspired by the life of the Apostle Paul, which translates to Pablo in Spanish. Earlier this month, West revealed his thoughts concerning Paul.
"Paul ... The most powerful messenger of the first century…," West tweeted. "Now we stand here 20 centuries later... Because he was a traveler…"
West went on to draw a comparison between Paul's life and his own.
"He was a learned man not of the original sect so he was able to take the message to the rest of the world…He was saved from persecution due to his Roman citizenship…," he tweeted. "I have the right to speak my voice...Please forgive the profanity and give hugs and blessings to my brother Kirk for standing by me…"
The rapper called for people to dance in the streets and wrote, " I am consumed by my purpose to help the world."