Kari Jobe Creates 7-Day 'Majestic' Devotional to Go With Live Worship Album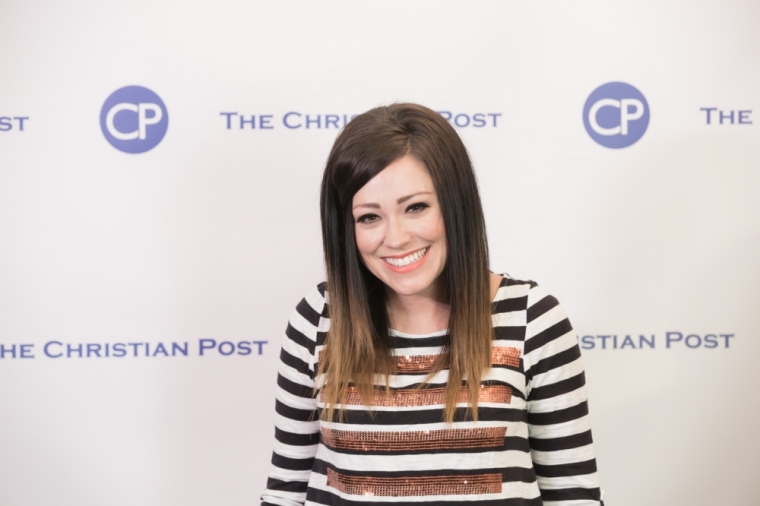 Kari Jobe is finding new ways to honor God with her songs by breaking them down for fans in the form of a devotional.
The Grammy nominated Gateway Church worship singer took to Facebook where she broke down a few songs from her 2014 Majestic album in the form of a devotional, or Bible study tool.
Jobe, the 34-year-old Christian contemporary music singer for the Southlake, Texas, church, posted a devotional for her song "I Am Not Alone" for her 1 million Facebook followers.
Inspired by the scriptures Isaiah 43:1-2, Luke 12:37, Psalm 56:8 and Isaiah 7:14, Jobe said songs that minister to her the most are the ones that remind her God is there in troubled times.
"We all experience pain and sadness, times when we feel alone. Some of the songs that minister to me the most are the one's that remind me God is still there, He see's me, knows the number of hairs on my head and has caught every tear I've cried (Luke 12:37, Psalm 56:8)," Jobe wrote.
Jobe says Isaiah 43:1-2 is a sweet reminder of God being near to His people when it states: "Fear not, for I have redeemed you; I have called you by your name; You are Mine. When you pass through the waters, I will be with you; And through the rivers, they shall not overflow you. When you walk through the fire, you shall not be burned, Nor shall the flame scorch you," (NKJV).
She reminded people that no matter what they go through, God is there.
"We are His and no matter what we may go through on this side of Heaven, we are never alone," she wrote. "Our God goes before us and is forever Immanuel, God with us," (Isaiah 7:14).
Jobe also broke down her song "Forever" based on the scripture 1 Corinthians 15:55-57. The singer explained how her song is a reminder that the enemy is no longer in control.
"My favorite part of the whole song is 'our resurrected King has rendered you defeated' because it's so powerful for us to realize that death has lost its sting. Life Himself defeated the grave," Jobe wrote in her devotional last week. "When Jesus died on the cross and rose again on the third day, He overcame and now through Him, we can overcome as well. We were once dead to sin but now, when we believe in Him and what He has done, we are alive and free!"
Jobe is reminding people to live victoriously because of the promise found in 1 Corinthians 15:55-57 that states God "gives us victory over sin and death through our Lord Jesus Christ," (NLT).
"Live in His glorious victory today. Forever, He is glorified, He is lifted high, He is risen and He is alive. 'Hallelujah, the lamb has overcome,'" Jobe wrote.
Aside from Facebook, the singer has a seven day Bible reading plan based on her "Majestic" album, featured on Bible.com.
"These devotionals are written by Kari Jobe. This seven-day devotional plan will take you through the verses that inspired songs from her live-worship album, Majestic," the description for the devotional called "Majestic: Devotions by Kari Jobe" reads.