Ken Ham: America Has Thrown God Out of Culture but Uses Christian Morality to Judge 'Lewd' Donald Trump?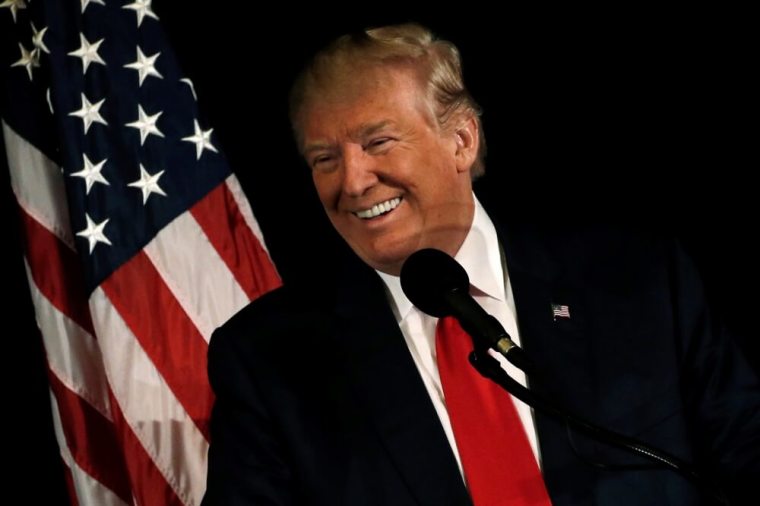 Young Earth Creationist Ken Ham has commented on the recent Donald Trump scandal by arguing it is strange that a culture which has largely thrown God and Christianity out of its midst goes back to using Christian morality to judge lewdness.
"America by and large has thrown God and Christianity out of the culture, but it is suddenly using Christian morality to judge lewdness! It is interesting that much of the culture demands relative morality, but suddenly wants to apply Christian morality to a politician," Ham wrote in a Facebook post on Sunday.
"Now that many secular media are using Christian morality to judge politics, will they now also judge TV programs/movies by the same standard?" he asked.
"Secular media by and large scoffs at Christianity and Christian morality, but now appeals to its moral standards to judge in politics - completely inconsistent!"
While Ham did not name names, Republican presidential nominee Donald Trump has been making headline news throughout American media for past lewd comments about women that have now surfaced.
The outrage against Trump has been significant and has come from various corners of the political spectrum, with a number of Trump-supporting evangelicals saying that while they cannot start supporting Democratic rival Hillary Clinton, there is nothing to defend about Trump's words either.
"As a husband and father of three daughters, I find this behavior deeply offensive and degrading," said Tony Perkins, president of Family Research Council Action.
The Washington Post leaked on Friday the video of Trump's 2005 remarks while talking with Billy Bush, then host of "Access Hollywood."
"I did try and [expletive] her. She was married," Trump says in part. "You know I'm automatically attracted to beautiful — I just start kissing them. It's like a magnet. Just kiss. I don't even wait," he adds. "And when you're a star, they let you do it. You can do anything. Grab 'em by the [expletive]."
Trump has since apologized and said he is a different man now from when he said those words.
Others, such as Arizona Republican John McCain, said that they can no longer back Trump.
"I thought it important I respect the fact that Donald Trump won a majority of the delegates by the rules our party set. I thought I owed his supporters that deference," McCain explained. "But Donald Trump's behavior this week, concluding with the disclosure of his demeaning comments about women and his boasts about sexual assaults, make it impossible to continue to offer even conditional support for his candidacy."
Progressive late night comedians also did not waste time in lampooning Trump's remarks, however, while Clinton branded them "horrific," and called upon Americans to now allow Trump to become president.
On his part, Ham has in the past accused Trump of not understanding what "real Christianity" is.
"I personally think many people are rallying behind Donald Trump because in our sea of political correctness and liberal media, Trump, regardless of whether he is correct in some of his beliefs, does speak with authority. It comes across as genuine, and he is also admired by many voters because he really doesn't care what people think of his answers," Ham offered in October 2015, explaining Trump's popularity at the time.
"Now, Trump says he goes to church (when he can!), but I doubt he truly understands what real Christianity is. He certainly does not promote the Christian worldview," he added.