Ken Ham Blasts Medical Association's Ban on Calling Pregnant Women 'Mothers' to Not Offend Transgender People
Ken Ham Blasts Medical Association's Ban on Calling Pregnant Women 'Mothers' to Not Offend Transgender People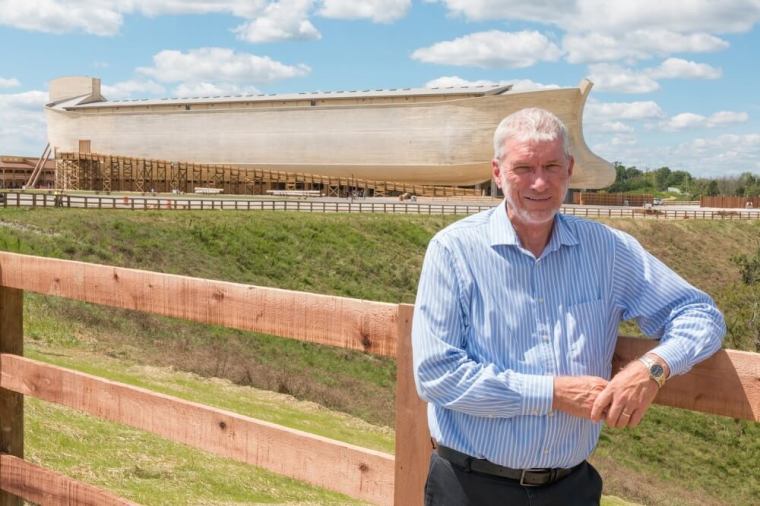 Young Earth Creationist Ken Ham is speaking out against The British Medical Association's directive ordering doctors not to call pregnant women "mothers" to avoid offending transgender people.
"We have 16 grandchildren — 10 of them are girls. So, after the last two were born and both are boys (6 months and 1 week), our eldest (tongue in cheek) said, 'God's making boys again!' Of course in this day and age I'm likely to get comments that I'm discriminating by saying there's a difference between boys and girls," Ham wrote in a Facebook post on Wednesday.
The Answers in Genesis and Ark Encounter President linked to the recent news story about the U.K.'s new 14-page booklet "A Guide to Effective Communication: Inclusive Language in the Workplace," which suggests that intersex men and transgender men are also able to get pregnant.
"We can include intersex men and trans men who may get pregnant by saying 'pregnant people' instead of 'expectant mothers,'" the booklet reads.
The association warns its 160,000 doctors and staff that all communications need to be "free from discriminatory language, or what could be interpreted as discriminatory language."
"You should avoid references to a person's gender except where it is relevant in a discussion," the booklet further advises.
"If you don't know for certain what gender to use when talking about a person's loved ones, or if you aren't sure whether someone identifies as male or female, keep your language neutral until you know what terms they prefer to use."
Ham took aim at such directives by stating that going by such logic, he expects to be told that "I should be saying we had two new people to add to our grandpeople — or actually, if people wanted to be consistent with naturalistic evolution, then people aren't special and just animals — so I guess we'd have to say we had two new animals in our group of animals!"
He added: "Yep, the world is going nuts it seems, but that's what happens when people abandon the absolute authority of God's Word."
Ham has also been speaking out against gay marriage and what he calls a "witch hunt" against conservative Christians who do not agree with society's direction.
In December, he took aim at a BuzFeed article that attempted to "expose" HGTV "Fixer Upper" television stars Chip and Joanna Gaines whose church and pastor believe in the biblical definition of marriage as being between one man and one woman.
"BuzzFeed plainly shows intolerance of those who believe in biblical marriage by this attack. LGBT activists usually don't just want freedom for their view but aggressively try to impose their view on others. They're often intolerant and prejudiced against Christianity — they need to learn tolerance," Ham wrote at the time.