Ken Ham Says Iceland's Construction of Norse Gods Temple Is Proof of 'Post-Christian' Europe; Warns America Is Heading Down Same Path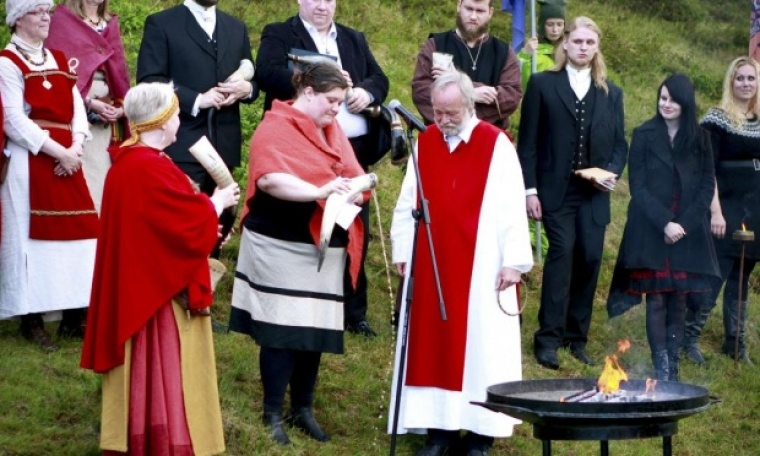 Answers in Genesis President and CEO Ken Ham has said the news that Iceland is building its first temple to the Norse gods since the Vikings era is proof that Europe is now in a "post-Christian" state. He added that the United States is following the same path.
"This sad story shows the continuing spiritual decline in Europe. Despite its strong Christian heritage in the past, Europe is now certainly post-Christian and America is quickly going in the same direction," Ham wrote for his AiG blog on Thursday.
"Instead of acknowledging the truth of God's Word and the salvation that is available through Jesus Christ, people are choosing to embrace ancient Norse paganism! How sad!"
Reuters reported earlier in February that the Asatru Association in Iceland is starting construction on a temple dedicated to Norse gods such as Thor, Odin and Frigg. The building will be the first of its kind in over 1,000 years, since Christianity was established in the Nordic region and replaced the older beliefs.
Hilmar Örn Hilmarsson, the high priest of Ásatrúarfélagið, clarified that its 2,400 members do not interpret literally the Norse stories, but see them as metaphors and manifestations.
"I don't believe anyone believes in a one-eyed man who is riding about on a horse with eight feet," Hilmarsson said, referring to Odin.
"We see the stories as poetic metaphors and a manifestation of the forces of nature and human psychology."
Plans for the temple will have it overlooking Reykjavik, the capital of Iceland, and it will be able to host ceremonies including weddings and funerals.
Ham, who also leads the Creation Museum in Kentucky, pointed out, however, that the Vikings were known for "raping, pillaging, and plundering," and said that it was Christianity that changed people's ways.
"Of course, these neopagans don't want or promote a return to that. But it was the Christian influence that put an end to these actions! So why are they rejecting Christianity and bringing back part of their religious heritage but maintaining Christian — not Norse — principles of morality? Well, because these neopagans are being utterly inconsistent," Ham asserted.
According to government statistics, 80 percent of Icelanders are at least nominally members of the Lutheran State Church, and another 5 percent are tied to other Christian denominations. Close to 5 percent of people say that they follow the traditional Norse religion.
The 2012 Global Index of Religion and Atheism poll found that about 57 percent of Iceland's population would describe itself as religious, while 10 percent affirm that they are convicted atheists.