Ken Ham: Scientists Are Wrong About Life on Venus, 'Bible Only Shows Life on Earth'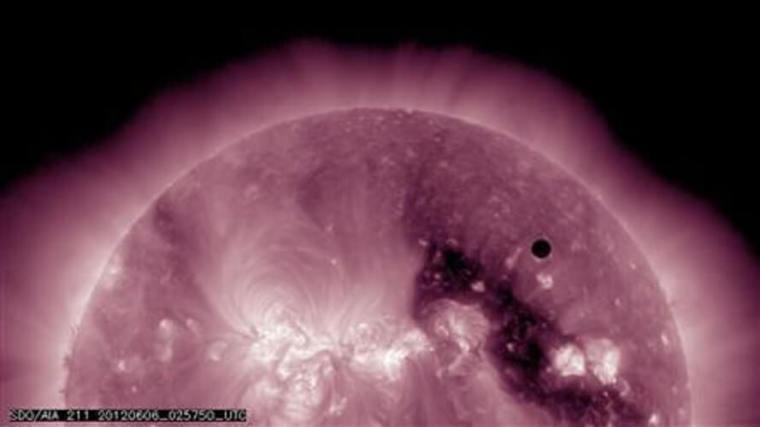 After several universities and science institutes suggested earlier in August that billions of years ago Venus might have once supported life, much like Earth, Young Earth Creationist Ken Ham has argued that the Bible shows that God created life only on Earth.
"When we start with God's Word, we get an entirely different interpretation regarding Venus. Our Creator designed Venus on Day Four of Creation Week just a few thousand years ago. Since Earth, not Venus (or any other planet), was designed to be inhabited (Isaiah 45:18), our presupposition implies that we wouldn't expect to find life on Venus in the past or the present," Ham argued in a blog post on Answers in Genesis.
"Now this is entirely different from the evolutionary expectation, but the difference isn't in the evidence. The difference is in the worldview and presuppositions of the person interpreting the evidence."
Ham was responding to recent research carried out by NASA, Uppsala University, Columbia University and the Planetary Science Institute, which suggested that at one point in its past, Venus might have been capable of harboring life.
The scientists ran several simulations using Earth climate models for Venus, charting its possible history for 2 billion years.
Although now an extraordinarily hot planet with volcanic activity and a carbon dioxide-based atmosphere, the models predicted that up until 715 million years ago, the temperatures on Earth's neighbor might have been low enough to support life, and could have even had shallow oceans.
The simulations did not explain what could have accounted for the dramatic changes to Venus, Phys.org reported, but the scientists offered that the speed at which the planet spun on its axis might have contributed to the rapidly rising temperatures.
Ham, who is also the president of the Creation Museum and Ark Encounter, said in his blog post that all of these models are only based on assumptions.
"They assume Venus is billions of years old. They assume it was similar to Earth in the distant past. They assumed Venus' topography. They assume it had shallow seas. They place assumptions on top of assumptions on top of assumptions," the Creationist wrote.
He further said that the researchers are doing historical science, but observational science is needed to determine how things work in the here-and-now.
"Evolutionary scientists make all sorts of speculations based on unfounded assumptions about the past and call that 'science.' They gladly teach these beliefs in public school classrooms. But as soon as a Christian claims that the universe and life are the result of a Creator, that's labeled as religion and not allowed to be taught in science classes," Ham wrote.
"Yet observational science confirms that life and the universe (including the laws of nature) could not come about by natural processes! Essentially, secularists are imposing their religion on government-run schools."
Ham has accused the scientific community of continuing its search to find alien life in order for humans to not feel so alone in the universe, but argued that God is all that people need.
"We are not alone in the universe. We are constantly being upheld (Acts 17:25) by the One who created and upholds the universe (Hebrews 1:3). Instead of seeking for a twin to Earth and intelligent alien life, these researchers should seek the Creator who loves them and died for them," he wrote in another post in May.