Kendall Jenner's 17th Birthday: Snow, Ice Skating, Jaden Smith Romance Rumors at Kardashians' Party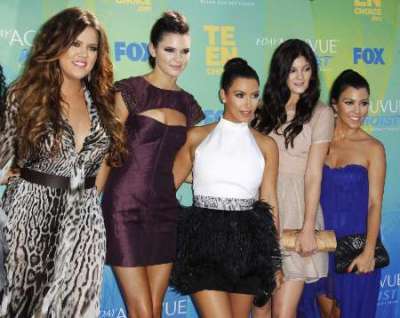 Kendall Jenner's 17th birthday has been celebrated with the Kardashian and Jenner clan throwing a massive birthday party that included fake snow, an ice skating rink at the family home, and rumors of romance with Jaden Smith.
The Kardashian family is never one to do things by halves, and they went full out to ensure Kendall had a huge celebration for her 17th birthday. Famous guests were invited and were treated to an extravaganza of party features including an ice skating rink set up in the family's swimming pool area.
Jaden Smith, son of Will Smith and Jada Pinkett Smith, was also reportedly in attendance as one of a number of celebrity guests invited, according to E! Online. The two have apparently become close friends and were seen holding hands at one point, according to some reports.
However, some reports have claimed that there is in fact no romance between 17 year old Kendall and Jaden, who is just 14 years old, and according to another source Kendall is allegedly currently dating 18 year old Corde Broadus, who is the son of rapper Snoop Lion - formerly known as Snoop Dogg.
That rumor, allegedly started by website "Who Dated Who?" is unconfirmed and has been flatly denied by Kendall in the past.
Last year Kendall told E! News, "I heard I'm dating Snoop Dogg's son. That's news to me. I've never even met him!"
In 2011 Kendall's 16th birthday party was also a huge affair and some fans had wondered whether the Kardashian clan would try to top it. This year a number of spectacular party features were included in an attempt to do just that. The largest of which saw their backyard pool in Calabasas transformed into an ice-skating rink.
Jenner's big sister Khloe Kardashian Odom tweeted, "We had it snowing in Calabasas tonight. #WinterWonderland."