Kentucky Church to Offer Drive-Thru Nativity Scene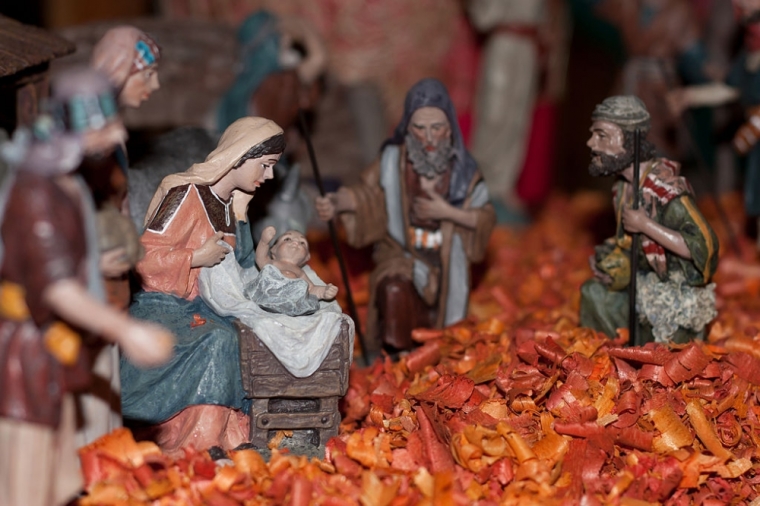 A church in Kentucky will soon be offering the story of the season through a distinctly American means of presentation: a drive-thru.
Green River Baptist Church, located in Cromwell, Kentucky, will present their 15th annual drive-thru nativity display from Thursday until Sunday.
Kelly Harris, pastor at Green River Baptist, told The Christian Post that the purpose of the display is "to let people know about the truth of Christmas – that's it's all about Jesus."
"This is competing with the secular view of Christmas, where it is all about cash and monetary things. We wanted to spread the good news of Jesus Christ to our community," said Harris.
"Our costumes for our actors are laid out and ready to go. We've had volunteers for weeks now building our props and shelters for each scene. It takes all of us working together to pull this off."
The drive-thru nativity will be placed in the lower parking lot of Green River Baptist, with different scenes taken from the Gospel account of the Christmas story being featured.
Harris explained to CP that each scene will feature a key aspect of the nativity story, going all the way back to the Old Testament.
"The first scene is Isaiah receiving the message of the Promised Messiah. Next, is Gabriel's announcement to Mary. Then, we have Mary's visit to Elizabeth," said Harris.
"We have a scene where the angel comes to Joseph in a dream. Next, is the scene with Mary and Joseph at the inn. And finally, we have a big nativity at the end with Mary and Joseph, the angels, and the shepherds."
Green River's drive-thru nativity will be free to the public and, given its close proximity to US Highway 231, may get plenty of commuters' attention.
First performed in the year 2000 with only one scene, Simone C. Payne of the Bowling Green Daily News described in a recent article more of the details for the event.
"Attendees will be welcomed by greeters, who will provide a brochure that gives a brief description of each scene and features Bible passages from each story," continued Payne.
"Guests can remain in their car as they drive through the 2-minute reenactments filled with music and narration."