Kentucky Governor Matt Bevin Declares 2017 Another 'Year of the Bible'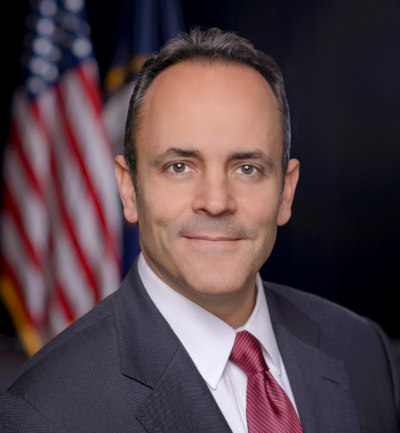 Kentucky Governor Matt Bevin has declared 2017 to be the "Year of the Bible," which was the same designation he gave this year.
Governor Bevin stated on Monday that the upcoming year should be another "Year of the Bible," quoting from past United States presidents to justify his proclamation.
"After President Abraham Lincoln was presented a Bible on September 7, 1864 by the Loyal Colored People of Baltimore, he replied, 'The Bible is the best gift God has ever given to man'," reads the proclamation in part.
"President Ronald Reagan's 1983 Year of the Bible Proclamation stated, 'Of the many influences that have shaped the United States into a distinctive nation and people, none may be said to be more fundamental and enduring than the Bible.'"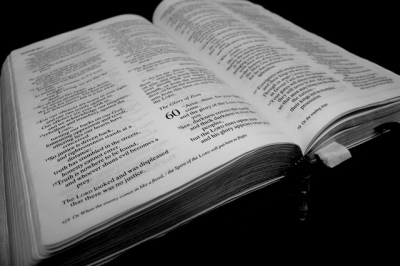 Bevin cited as one of the reasons for the proclamation the second annual Kentucky 120 United Bible Reading Marathon, scheduled to take place statewide Jan. 1-4.
The Marathon will involve groups reading through the Bible over the course of the first days of the year. In January, the first annual marathon had approximately 30,000 volunteers.
Pastor Mark Harrell of Victory Christian Fellowship in Somerset and founder of Kentucky Prayer Focus, the group behind the Bible Reading Marathon, told The Christian Post in an earlier interview that it was Bevin himself who encouraged him to do the marathon again in 2017.
"I was initially not going to try to have it back-to-back and repeat it for 2017, but our governor and his family all participated and he desired it again," explained Harrell.
"I only started working on it at the end of October for this coming year, giving me only one-third the time frame to accomplish this. There should be roughly 70 counties participating."
A conservative Republican who was elected last year after running a campaign centered on social issues, Bevin has been criticized by some progressive groups for his actions as governor.
Americans United for Separation of Church and State have taken issue with his policies, including a recent statement in October calling for pastors to ignore the IRS' ban on church politicking.
"That Bevin, who spoke at the Family Research Council's Values Voter Summit [in September], would give this bad advice isn't really a big surprise," argued Americans United.
"After all, the governor approved a 'compromise' to assist Rowan County clerk Kim Davis, supported giving taxpayer dollars to an overtly religious theme park and opposed a settlement in an Americans United-sponsored case that prevents public funds from supporting a Christian care facility for children."