'Presidents are not kings': 5 notable decisions by Ketanji Brown Jackson    
Organized labor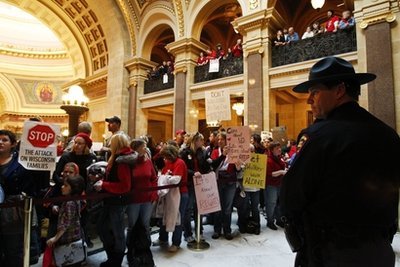 While serving on the D.C. Circuit Court of Appeals, Jackson authored an opinion last month on behalf of a three-judge panel regarding an organized labor case.
Known as AFL-CIO v. Federal Labor Relations Authority, the case centered on the Federal Labor Relations Authority's creation of a new policy in September 2020 that limited the times in which public-sector unions could engage in collective bargaining.
Jackson vacated the FLRA statement and granted the unions' petitions for review, concluding that the new policy was "not sufficiently reasoned, and thus is arbitrary and capricious in violation of section 706 of the Administrative Procedure Act."
The website onLabor.org labeled the decision "a notable win for public-sector unions," adding that while serving as a trial judge, Jackson "rendered several decisions favorable to labor."
"In 2018, Jackson made headlines when she invalidated three executive orders issued by then-President Trump, which were designed, in her words, 'to restrict the scope and effectiveness of federal employees' right to collective bargaining,'" they noted.
"In 2020, District Judge Jackson enjoined, in a case brought by the AFL-CIO, central provisions of a final rule promulgated by the Trump NLRB designed to deliberately delay the union-election process, delighting management-side lawyers."