'Presidents are not kings': 5 notable decisions by Ketanji Brown Jackson    
Illegal immigration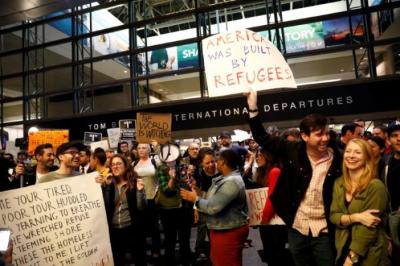 In September 2019, then-District Judge Jackson granted an injunction on behalf of the plaintiffs in the case of Make the Road New York, et al. v. Kevin McAleenan, Acting Secretary of the Department of Homeland Security, et al.
At issue in the case was if the Department of Homeland Security could, in keeping with an announcement from July 23, 2019, designate people who have been in the U.S. illegally for up to two years for "expedited removal."
Jackson granted an injunction request that stopped DHS from enforcing the new policy, arguing that the plaintiffs were "likely to succeed on the merits of their contention that the July 23rd Notice is arbitrary and capricious, and therefore unlawful, because DHS did not address significant flaws in the expedited removal system, nor does it appear that the agency considered the potential impact of the expansion of that system on settled undocumented non-citizens and their communities."
"Plaintiffs have demonstrated that they have members who are subject to the expanded expedited removal policy, and that those members, and others, might suffer irreparable harm in the absence of a preliminary injunction," wrote Jackson.
The U.S. Court of Appeals for the D.C. Circuit would eventually reverse Jackson's ruling, concluding in part that "the Secretary's decision to expand the scope of expedited removal within statutory limits is committed to agency discretion by law."