Kevin Palau Explains How He 'Stumbled' Into His Calling and Became 'Captivated by Unity'
Credited With Pioneering New Model for Christian Crusades, Palau Originally Wanted to Be a Missionary to Muslims
NEW YORK — Ever since witnessing just how much evangelism coupled with good works can impact communities and even bring Christians together, Kevin Palau, son of popular Latin American evangelist Luis Palau, says he has been captivated by the idea of "unity."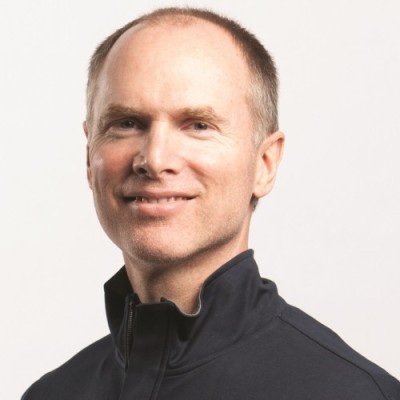 It all began 30 years ago, when he started working with The Luis Palau Association, the organization supporting his father's global evangelism ministry. But instead of working there for three decades, Palau was only supposed to be at the nonprofit for one year. That's what he had in mind anyway.
As Palau explains in his book Unlikely: Setting Aside Our Differences to Live Out the Gospel, after graduating from Wheaton College, he was hoping that a stint supporting his father's ministry would be a good way to help pay off the student loans he had accumulated over the years.
"What I thought I was gonna be doing was … when I joined the Palau Association, it was gonna be just for one year and I was gonna be a missionary to the Muslim world," Palau told The Christian Post in May.
"That's what I thought God was calling me to do through my four years at Wheaton College. I always had a heart for world evangelism, and my thought was that's a place where it's challenging and few people do it, so that's what I was gonna do. It was this unexpected blessing to be captivated by unity," said Palau, who is today president of The Luis Palau Association.
It's that "idea of unity in the Body" reflected in John 17:20-23, Palau added, that has motivated him over the years to help people develop meaningful and sustainable partnerships to transform their communities.
Palau, married father of three, is credited with establishing a new evangelistic crusade model that incorporates "a season of service" with the kind of mass gatherings that typified the Rev. Billy Graham's stadium preaching, and which his Argentinian evangelist father adapted.
The first-ever Season of Service that set the mold for the many others that would eventually follow occurred in 2008 in Portland, Oregon, where The Luis Palau offices are located.
CityServe, as it is now called, organizes Christians of varying stripes and denominations to undertake service project to meet their city's needs, as outlined by city officials. The current focus of Palau's CityServe campaign is New York City. The $10 million campaign, launched in September 2014 and bringing together 1,700 churches, culminates with a gathering of 60,000 people this month at the iconic Central Park.
Though bringing Christians together in this way was not in his original career plans, Palau said if here were not working for his father's ministry, "I'd probably be doing something to try to work for unity in the Body related to the Gospel."
He added, "I'm just so grateful to God that I was born into the family I was and in a way stumbled into what I've been doing. I'm just so grateful for the friends I've made, for the pastors that I have the privilege of serving. And frankly for the time, to be alive for such a time as this."
Acknowledging the literal violent persecution that some Christians face today in parts of the world as well as the persecution the early Church faced, Palau suggested that believers in the West should put the criticism and legal pressures they face in society in perspective.
"I'm not saying that's nothing, but for goodness' sake, let's be joyful, let's trust God, let's live in such a radical way that people say, 'This is not normal. They way they love each other the way they love the community, their confidence in this message, even though I may disagree with it, there's something different about this people.' So to be alive for such a time as this, I think the greater the darkness and the challenge the more we have a chance to shine," Palau said.
As for his book, Palau told CP that he hopes it will encourage and inspire leaders to consider what they can accomplish with unlikely partners and in unlikely places.
"Whether this is the best of time or the worst of times, this is the time that God chose to put us here on Earth," Palau added. "I think that anyone that reads the book will be really encouraged that it's possible to see major Gospel impact and kingdom-building work happen even in places where people would scratch their heads and say, 'How is that possible in the very proudly progressive place that's very unchurched.' You know what, it's very possible if we'll just live like we're supposed to. So I hope it inspires people, encourages people."