Khloe Kardashian Talks About Christian Faith, Dating Muslim and Divorce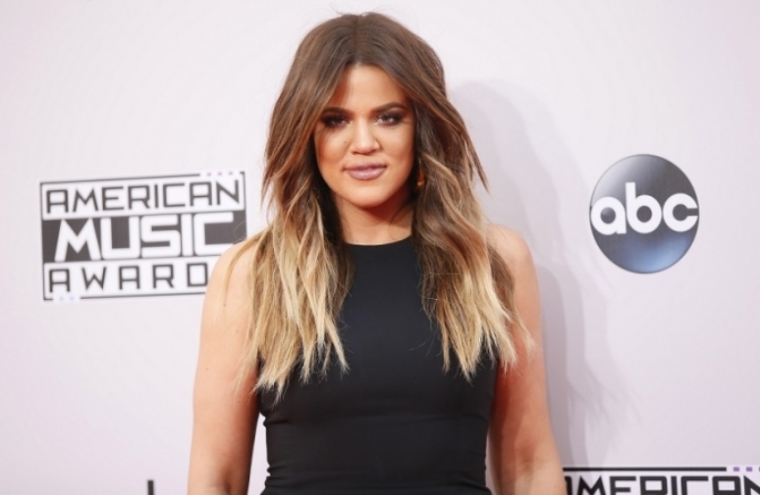 In an open letter for lennyletter.com, Khloe Kardashian gives readers an inside look into her faith from childhood to the loss of her father as a teenager and into adulthood.
"My father was Christian Armenian, and I've always gone to Presbyterian or Catholic schools," she writes.
The youngest Kardashian sister recalls going to one Catholic school and taking communion during mass despite the church's rule that only practicing Catholics are allowed to take communion.
"At the time, I didn't understand the difference between Catholics and Christians — I didn't understand why I was being told I couldn't take Communion. I just started crying. My dad explained it to me by telling me I was dedicated to the Lord and that was all that mattered," Kardashian recalled.
Robert Kardashian, the father of Kourtney, Kim, Khloe and Rob Kardashian, gained national recognition as O. J. Simpson's friend and defense attorney during Simpson's 1995 murder trial. At that time the young Kardashian sisters were not reality superstars with multi-million dollar empires but Khloe was indeed daddy's little girl. The influence her father made on her life has stayed with her throughout the years, especially in the department of faith, she says.
"We went to church every Sunday, religiously. When we started getting older, my dad stopped going to church, but he still read the Bible every single day," Kardashian shared. "Sundays then became about his bringing church and religion into our home. He would play gospel music — it had so much soul, and he loved that."
The 31-year-old further says, "I believe with every fiber of my being that there is a higher power," but added, "I'm a Christian but I don't think a church necessarily makes you religious."
The popular reality star, whose famous family often makes headlines for scandals and controversies, also talked about dating Muslim rapper French Montana and respecting his faith, as well as the Jewish practices of some of her friends.
"Believing in a higher power is what guides me to make the right decisions. While I believe in heaven and hell and angels and spirits, I don't judge people for their beliefs," she added.
After experiencing the loss of her dad to esophageal cancer in July 2003, Kardashian admitted being very angry with God because she did not understand why he would take a man of such great character and strong faith away so soon. The TV personality explained that Christian, near-death-experience literatures such as, Embraced by the Light and Angels Among Us, are what eventually helped her come to terms with her father's death.
"My relationship with spirituality has changed over the years, but I've never stopped believing. I enjoy going to church, I just haven't found a church that I'm passionate about, where I fit in. But I have daily devotionals," Kardashian confessed. "I read these affirmations to my glam squad every day. They think I'm nuts, but I love it, and that works for me."
The letter ends with her talking about her divorce with former NBA player Lamar Odom, which is yet to be finalized, and how "at the core" she doesn't believe in divorce but decided to go through with the separation for her own mental and emotional health. Odom has had a drug addiction problem, most recently in late 2015 Odom was found unconcious from a drug overdose in a Nevada brothel that led to a coma where he had a 50 percent of dying.
She concluded by saying, "Every night I say my prayers, often with my nieces and nephews."
Read Kardashian's full open letter here.