Kierra Sheard Remakes Beyoncé Song for Single Christian Women Waiting for Love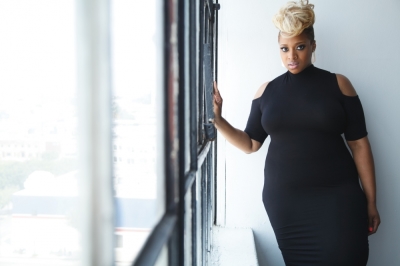 Gospel singer Kierra Sheard recently remade Beyoncé Knowles' 2008 hit single "If I Were a Boy" from the perspective of a single Christian woman.
Sheard, the 28-year-old singer, "Sunday Best" judge and fashion designer, took to Instagram to admit that she has made some dating mistakes, which inspired her to remake Knowles' song.
"As a Christian single woman dating, I've been hurt and not wise on my dating journey. However, I've learned what's best for me and what I would do differently if I dated myself," Sheard wrote on Instagram.
"After listening to some of my friends and I vent about the pain that came along with saying yes to the wrong guy/relationship, we have all said the things we would do differently if we were in their shoes. On the journey I've learned that my top priority, above him being fine as wine, is for him to be a God fearing man!"
When re-writing some of Knowles' lyrics, Sheard penned that if she were a boy, "I would put God first, give God more of myself, and pull myself together because I know she's waiting for me to lead."
The singer went on to announce that she would do an acoustic version of Knowles' song, which she premiered on the new video streaming platform, Periscope, on Aug. 25.
"I've twisted the lyrics to apply it to a Christian single woman of Beyonce's 'If I were a Boy. #christianDating #waitingWithoutThirst #contentment #keepingAStandard #kierrasdevotion #dating,'" Sheard announced.
The gospel singer went on to speak about women making the wrong relationship choices due to desperation.
"It's just so important that we don't create covenants while we're waiting because we're so anxious to get into a relationship. So I just hope this inspires young women to be healed and restored by just waiting and holding out and being OK with just chillin'," Sheard said in the YouTube video showcasing the song. "This song is basically saying if I were a boy I would do these things differently."
In an interview with The Christian Post last July, Sheard opened up about setting standards for herself to be romantically involved with people who are interested in growing and evolving into their best selves.
"I always try to make sure I have people around me who are willing to grow and who aren't wanting or OK with being stagnant. Having said that, there was one guy I was dating for so long but he just has a lot of growing and getting together to do," the singer revealed to CP. "I loved him, but I was having a hard time letting go, in addition to me being the closest person to him and seeing his potential. That, too, can be very hard."
Sheard said she once focused on the potential of her former love interest, but realized she could not wait for him to be the person she believed he could be.
"I [could have been] waiting forever, but for nothing. That's where my heart for my people comes in and it's attached to my career," the gospel singer said. "I love to see people do better because I like to do better. It's so important that we don't attach ourselves to the wrong thing."
The singer turns to the Bible for guidance about her personal life, and referenced a passage in Matthew 16:23 when Jesus told his disciple Peter that he had become a stumbling block.
"Jesus talked about a stumbling block when he was talking to Peter. He said, 'get thee behind me Satan.' The problem with us is we're so quick to want to embrace people," Sheard said. "I read my Bible so I'm able to maintain my personal life."
To maintain her personal life, the singer said she keeps people around her who are concerned with her spiritual well being.
"The thing is, we want everyone to embrace, we don't want anybody to hold us accountable," she told CP. "I always try to have people around me that aren't afraid to tell me no, that's more concerned with my life and personal walk with Christ than they are just being connected with me. So that's how I maintain my personal life."