'Killing Jesus' Emphasizes Christ's Humanity, Historical Authenticity in Behind-the-Scenes Video
National Geographic has offered a behind-the-scenes look at its upcoming dramatization of TV host Bill O'Reilly and historian Martin Dugard's best-selling book, Killing Jesus: A History.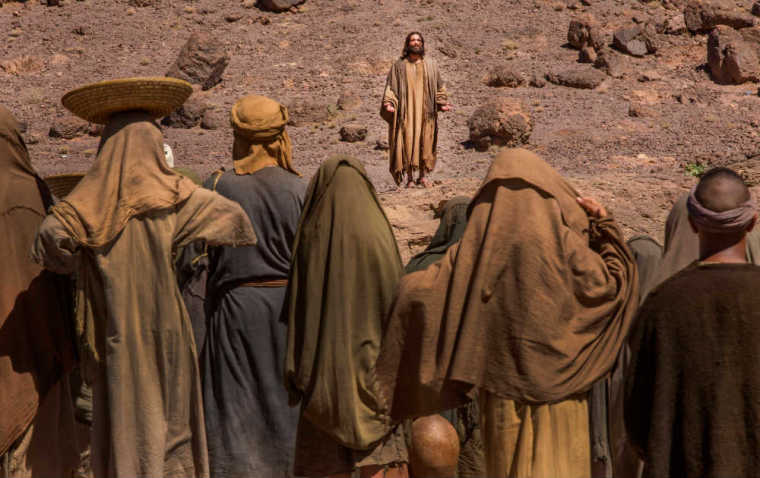 "'Killing Jesus' is about a man, a real man, and I was very interested in making a film that would appeal to believers and nonbelievers," says Director Christopher Menaul in the three-minute clip.
The video features comments from the main cast as well, including Haaz Sleiman ("The Visitor"), the Lebanese and Muslim-raised actor who takes on the title role of Jesus.
"It's very touching. It's very relatable, actually. Very timely," says Sleiman of the National Geographic Channel production.
He adds at a later point, "It was so important for me to play Jesus as human as possible, because that's what he was trying to do. He was trying to show humanity its beauty."
Menaul emphasizes his desire "to create a believable Eastern Mediterranean world [of] 2,000 years ago, which I don't think many other movies have done."
Producer Aidan Elliott explains, "Jesus was a Middle Eastern man. It was dirty, there were flies, there was sickness, there was ill-health. What we wanted to do here was get some real authenticity."
Killing Jesus, by Fox News' O'Reilly and Dugar, both Roman Catholics, sold 1.2 million copies in its first printing when it was released in September 2013. The popular book focuses predominantly on painting the historical picture of the events that led up to Jesus of Nazareth's death, as the National Geographic Channel production was expected to reflect.
"Killing Jesus" was filmed in Ouarzazate, dubbed the "Hollywood of Morocco," due to being the site of numerous similar works, such as "The Red Tent" TV miniseries based on a book about the biblical figure Dinah that aired on Lifetime. The four-part series is likely to premiere on National Geographic Channel over the Easter holiday, and to a global audience in 171 countries.
Also featured in the TV series are John Rhys-Davies (Annas), Rufus Sewell (Caiaphas), Kelsey Grammer (King Herod), Stephen Moyer (Pontius Pilate), and Eoin Macken (Antipas).
Watch the behind-the-scenes video of "Killing Jesus" below: