Kim Kardashian Talks Angels Blessings Before Wedding
Kim Kardashian is finally married to rap mogul Kanye West, but before walking down the aisle the reality television star may be convinced she saw angels.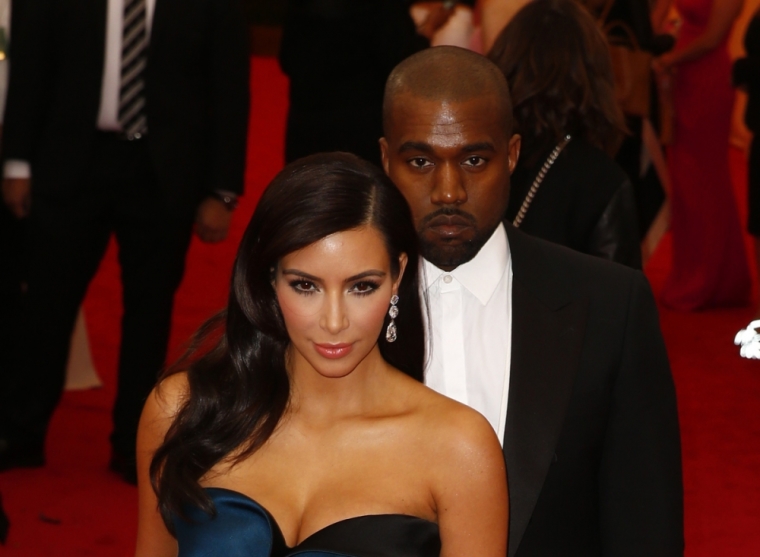 Before exchanging vows with West in Florence, Italy on Saturday the 33-year-old "Keeping Up With The Kardashians" star shared a photograph from her pre-wedding brunch Friday. The brunch was hosted by designer Valentino Garavani who welcomed friends and family of the bride in his French home.
Kardashian shared an image of the landscape from the designer's Wideville estate outside of Paris where bright star-like dots appeared in the sky that she believed to symbolize blessings ahead of her big day.
"Little angels in the sky blessing us #TheyDidntShowUpInAnyoneElsesPicture #Valentino," Kardashian captioned her image on Twitter.
It seems the day was a blessed occasion for the pair who were joined by their closest family and friends at Fort di Belvedere. There, People magazine reported Kardashian's mother Kris Jenner dabbed at tears while her step-father Bruce Jenner walked her down the aisle.
West spoke about his affinity for Italy, one week before the couple walked down the aisle.
"I love Florence, I love Italy and the Italian lifestyle," he told the Italian newspaper. "And I think we conceived our daughter North here, among the masterpieces of the Renaissance. It was our first honeymoon."
The pair have remained tight lipped about the details of their wedding but Kardashian has taken to Twitter to clear up some rumors before they actually exchanged vows..
" We are not filming our wedding for 'Keeping Up With The Kardashians.' You will see everything leading up til and after," Kardashian previously tweeted. "As much as we would love to share these memories on camera, we've decided to keep this close to our heart & share thru photos."