Kirk Franklin Exclusive: 'Sunday Best' Host Talks Making God Famous, Prayer For Gospel Music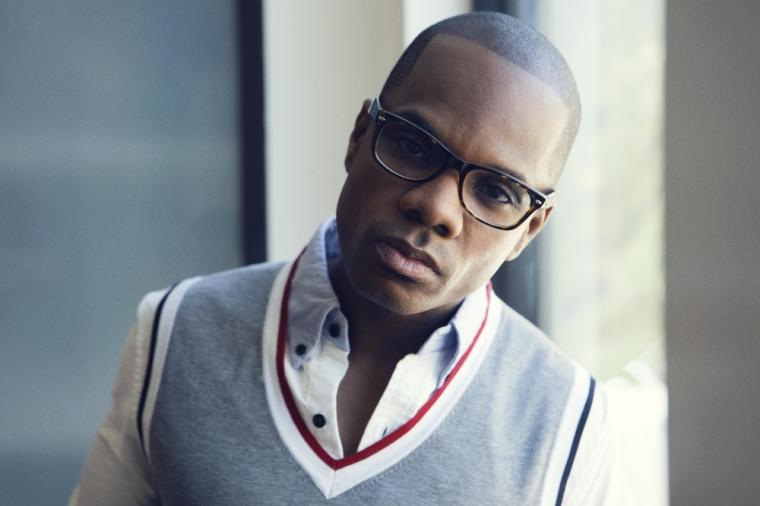 Kirk Franklin's name may be synonymous with gospel music, but with his hand in television, radio programming and hosting it is easy to think he is working hard to advance his own brand.
On the contrary, Franklin, 44, insists his goal is to make sure that God will be famous today and for the coming generations. Franklin's popularity is hard to ignore with his own Sirius XM radio station, Kirk Franklin's Praise, television hosting gigs on The Game Show Network's "The American Bible Challenge" and BET's "Sunday Best."
Still, the musician finds time to run his own record label, Fo Yo Soul Entertainment, while hosting a gospel brunch at every House of Blues establishment across the country. Franklin told The Christian Post how much fun it is to be involved with his various projects, but revealed a deeper reason for taking on each endeavor.
"I'm always trying to find innovative ways to be able to keep God famous," Franklin told The Christian Post. "For all the properties I'm involved in, that's been my agenda. I think that sometimes we have compromised quality content for the fear of Christianity, and I think that they both can co-exist."
While Franklin has a break from co-hosting GSN's "The American Bible Challenge" which aired its third season finale in July, he is honoring his hosting duties on "Sunday Best." After seven years of appearing on the popular BET gospel music singing competition, Franklin is still excited to return as the show's host.
"It's very cool to see people get excited about content that is still very vertical," he told CP. "That's what I want to do and get involved in. I continue to try to push that agenda."
Although Franklin said he could never judge the competition because he would have a hard time sitting still, the veteran gospel musician is an executive producer for the show and decided to sign "Sunday Best" winners to his Fo Yo Soul record label. Tasha Page-Lockhart won the competition last season, which resulted in Franklin signing her and executive producing her recently released debut album, "Here Right Now."
Franklin has a vision, not only for Page-Lockhart's album or for his singing group The Wall Group, but for his record label to which they belong.
"We're trying to create content that is very culturally forward without compromising the push of the gospel," he told CP.
While Franklin has successfully dominated the gospel music charts with his own solo records, he also writes and produces music for others. He wrote and produced singer Tamela Mann's song "Take Me To The King" which surpassed 500,000 digital sales in the U.S. and became certified Gold by the RIAA.
Although Franklin does not mind working behind the scenes on successful music, he does admit to not always knowing whether he should record some songs he writes for himself or bless other people with them.
"That's hard because you don't know. At times you're like 'should I keep this or should I do that,'" Franklin revealed to CP. "I trust that if God gives me music for someone else, that's what He wants that person to have. I have to trust that that's what they're supposed to do and that's the music that should specifically be released for them and their ministry, for their career and for their audience."
With all of his endeavours, it is hard to believe that it's been three years since Franklin's last solo album was released. Still, he refuses to rush the process.
"I am praying through that process right now. (I'm) just praying and asking God to give me what He wants me to do next," Franklin told CP. "So yes, that is on my radar...not trying to rush it."
The gospel musician was previously a choir director who came onto the scene releasing music with successful gospel choirs like The Family, God's Property and One Nation Crew. It has been well over a decade since he went solo, but Franklin does not rule out the possibility of returning to his original format of leading choirs on records.
"I don't really know what my future holds in that area, but I am always open to figuring out what's different for me, what's fresh, what's something that I could do that would be new for people," Franklin told CP. "So you know I always think about it like that. If it feels fresh and exciting, I'll always consider (it)."
Franklin is a celebrated veteran in the gospel music industry, with seven Grammys, 13 GMA Dove Awards and 15 Stellar Awards. The musician has mastered the art of creating quality gospel music for two decades and insisted that the most important quality in the music is sincerity.
"It should reflect wherever we are and our personal spiritual growth with God. If that's not our top priority, then our artform is going to be very shallow," Franklin told CP. "It should not be just for the sole purpose of the artform itself...if it's that, we'll suffer. We have to make sure people can feel the sincerity of our own testimony and our own journey so they know this is something that is really real for us."
Franklin believes gospel music should be in tune with the culture of the world instead of focusing solely on the church.
"People don't live at church, they live in the real world. So music has to reflect that how people live, what they're doing as they go through their trials in life," he told CP. "So I just hope and pray that we're always able to tap into that and be that voice for people."