Kirk Franklin Is Losing His Religion and Wants to Help Others Do the Same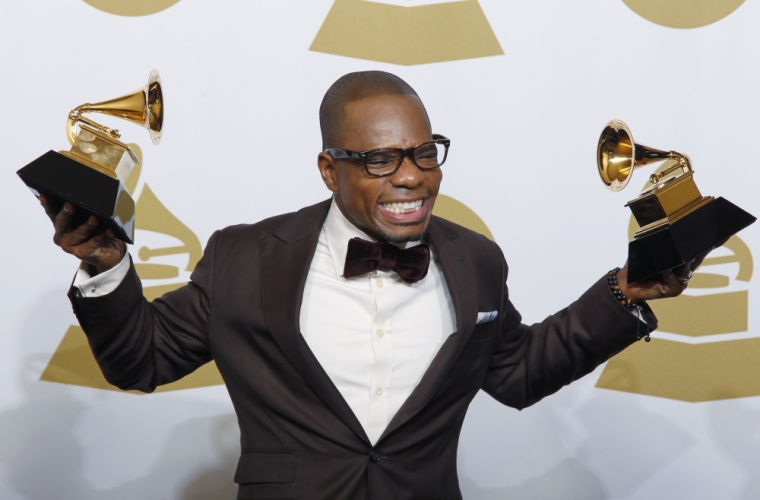 Kirk Franklin recently announced that he is on a mission to help people lose their religion when he revealed his new album title is Losing My Religion.
Franklin, the 45-year-old producer, songwriter and recording artist, is releasing his first album in four years and took to his Instagram to introduce the name and album art while musing about the concept of religion.
" In the beginning religion created a MASK ... for generations church was where we went to go HIDE .... rules without relationship is empty INSIDE. ... There's room at the cross for everyone even ME ... religion is a prison, but truth sets us FREE," Franklin wrote. "The next time you THINK America, PLEASE include ME. ... The preacher isn't God, religion's first MISTAKE ... 'm losing my religion, THANK GOD ... Helping YOU lose yours is my job."
Franklin went on to reveal that his album would be released Nov.13 with the a pre-release date set for Oct. 16. His first single "Wanna Be Happy" premiered during the season eight finale of BET's "Sunday Best" music talent show that he executive produces and hosts.
While he thanked his fans on Twitter for their support, he also admitted to being nervous about releasing new music.
"I can't thank you enough for the love you've shown my new song," he tweeted. "Every artist is afraid, I'm just not afraid to admit it! WANNA BE HAPPY?"
Although Franklin heads his own record label, Fo Yo Soul Recordings, and has his own radio channel Kirk Franklin's Praise on SiriusXM, he is now focusing on releasing his own material, and explained the concept of his new song, "Wanna Be Happy."
"Every human being was wired with the desire for happiness. And we will try different things all in the pursuit of that feeling. With this song, I'm saying, if you really want to be happy, you have to start with the originator," Franklin said in a statement shared with The Christian Post. "My goal is to try to lead people to the manufacturer of their souls."
The artist and producer's first single in four years has proven to be successful, debuting at No. 1 on the Gospel Digital Songs and Hot Gospel Songs charts. The song also sold 11,882 digital units which is a record for gospel music.
"This is great news for both Kirk Franklin and the entire gospel genre," Mark Michel, vice president of sales for RCA Inspiration, said in a statement shared with The Christian Post. "We haven't seen first week numbers like this in gospel since his last record four years ago. We're all very excited about this single and his forthcoming album."
Although Franklin is now ready to release his new music to the world, he previously spoke to CP why he did not want to rush to put out a record.
"I am praying through that process right now. [I'm] just praying and asking God to give me what He wants me to do next," Franklin told CP last year. "So yes, that is on my radar ... not trying to rush it."
Franklin is a decorated veteran in the gospel music industry, with Grammys, GMA Dove awards and Stellar awards added to his resume. For two decades the musician has mastered the art of creating quality gospel music and insists that the most important quality in the music is sincerity.
"It should reflect wherever we are and our personal spiritual growth with God. If that's not our top priority, then our artform is going to be very shallow," Franklin previously told CP. "It should not be just for the sole purpose of the artform itself ... if it's that, we'll suffer. We have to make sure people can feel the sincerity of our own testimony and our own journey so they know this is something that is really real for us."