Kirk Franklin Challenges Christian Artists to Raise Their Standards to 'Glorify Our God in Heaven'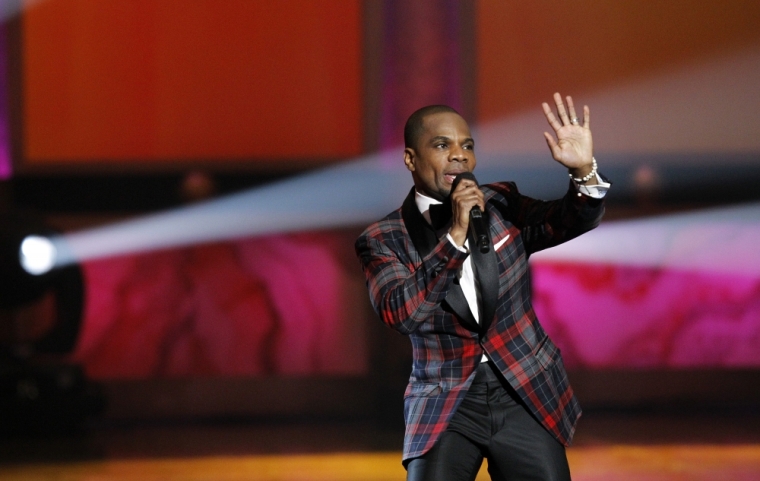 "I must confess that I get very weary of content that's labeled Christian. It is not because I don't support work that can inspire people or bring the Good News in new styles or formats," Franklin, the 45-year-old gospel choir director-turned-songwriter, wrote on his Patheos blog earlier this week. "Instead, it is because I constantly worry that products labeled 'Christian' might not stand up to what I believe should be the best coming from people who serve the best: God Himself."
According to Franklin, some people are giving Christians a pass to produce sub standard content because they brand their products with their faith. The Fo Yo Soul record label head believes, however, that Christians should be held to the same standard as secualr artists, producers and directors.
"The problem to me comes from people giving a pass to someone just because they stand under the banner of faith! The quality of their content should be held under the same scrutiny of any other product that you're asking people to support in the marketplace," Franklin wrote. "This type of 'pass' causes us to loose a spirit of excellence and the most important ingredient for greatness: DISCIPLINE."
While Franklin acknowledged that Christians in the industry often have less financial backing than those in the secular world, he insists that believers still need to put their best foot forward when releasing content to the world.
"If we serve an excellent God, we should do excellent work," Franklin wrote. "On time, high quality, next level creations that won't allow the world to give us a pass, but will point them to the glory of our God in Heaven."
Franklin's own music has been celebrated in the gospel music industry which is evident in his multiple Grammy, GMA Dove awards and Stellar awards. Last year, he spoke to The Christian Post about continuing to focus on producing quality content for decades to come.
"I'm always trying to find innovative ways to be able to keep God famous," Franklin told CP. "For all the properties I'm involved in, that's been my agenda. I think that sometimes we have compromised quality content for the fear of Christianity, and I think that they both can co-exist."
As the host and executive producer of BET's "Sunday Best," the BET gospel music competition that is in its eighth season, Franklin continues to work at ushering quality talent into the industry.
"It's very cool to see people get excited about content that is still very vertical," he told CP. "That's what I want to do and get involved in. I continue to try to push that agenda."
Aside from quality, the most important aspect of creating Christian content, according to Franklin, is glorifying God.
"We're trying to create content that is very culturally forward without compromising the push of the Gospel," he told CP.