Kirk Franklin's Label RCA Inspiration Record Appoints New VP Who Reunited Destiny's Child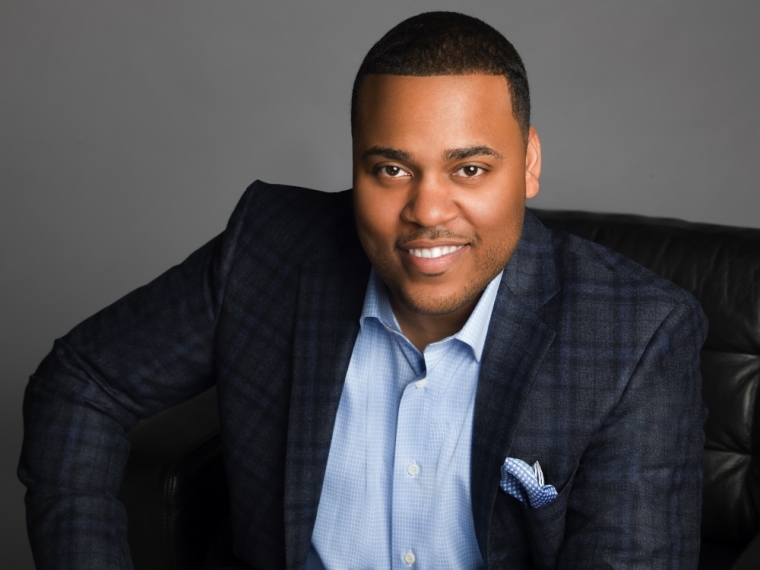 RCA Inspiration, the musical home of gospel music legends like Kirk Franklin, Donnie McClurkin, Marvin Sapp and Fred Hammond, is making some major changes.
The record label is moving its operations from New York to Nashville, Tennessee. With the move also comes a newly appointed senior VP and general manager in the form of Phil Thornton.
Thornton, who most recently served as the VP and General Manager of Urban Inspirational at eOne Music, will manage day-to-day business operations for the label which is expecting to release an album from singer Le'Andria Johnson this fall. Along with the change of location and management, RCA Inspiration also made a change when it also joined Provident Music Group in an announcement that came last week.
President and CEO of Provident Music Group, Terry Hemmings, explained why Thornton would be the perfect person to helm the new direction of RCA inspiration.
"Phil Thornton is a demonstrated leader and visionary with an infectious passion for Gospel music and breaking artists," Hemmings said in a message obtained by The Christian Post. "We are thrilled to have him leading the RCA Inspiration team with its renewed focus on the future while continuing to honor the imprint's rich decades-long heritage."
The new addition to RCA spoke about his excitement to be joining a new team.
"We are in the midst of an unprecedented shift in consumer music consumption and media habits and I am honored to join RCAI at a time where we are well poised to redefine and expand inspirational music experiences," Thornton said in a message obtained by CP. "Thank you to Provident Music Group President/CEO Terry Hemmings for this opportunity and endless gratitude to God for His amazing blessings and continued guidance on this new journey."
Thornton has helped redefine the figurative box that gospel music once occupied, helping to usher in new sounds with songs like Erica Campbell's "I Luh God" and the reunion of Destiny's Child members Beyonce Knowles, Kelly Rowland and Michelle Williams on "Say Yes." At a young age, Thornton knew his purpose centered around the world of entertainment and first knew that he gravitated toward pursuing a relationship with God in that capacity when he heard Kirk Franklin & the Family's "Why We Sing" as a teenager.
Now, he is working to push the envelope to get the message of God to the masses.
"We're doing a lot of films but on the music side, I'm very vocal and adamant about having artists that aren't afraid to go beyond the church walls. We need something in our life that we can listen to Monday through Saturday," Thornton previously told CP. "That's my goal in pushing and marketing and promoting music that you can listen to every day of the week not just Sunday."