Lawsuit seeks to overturn New York incest laws as parent wants to marry adult child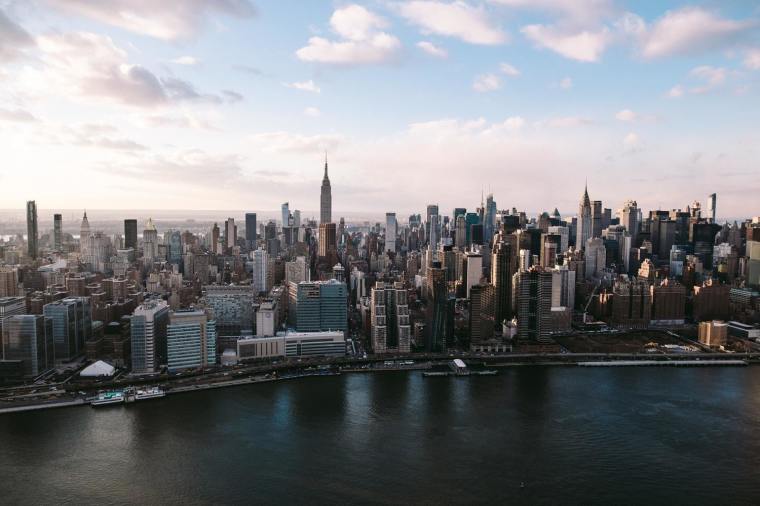 A lawsuit that has been filed anonymously in New York is seeking to overturn the state's prohibition on incest as one parent is seeking to marry a descendant. 
The parent behind the legal action seeks to legally marry their own adult child and argues that banning marriage of this kind would "diminish their humanity." 
According to The New York Post, the lawsuit was filed anonymously because the plaintiff is seeking "an action that a large segment of society views as morally, socially and biologically repugnant." 
The sex of the parent and the child is also not disclosed. They are referred to as "proposed spouses" in the lawsuit, which also notes that they cannot procreate. The legal filing asserts that marriage is a matter of "individual autonomy."
"Parent-and-adult-child couples for whom procreation is either virtually or literally impossible can aspire to the transcendent purposes of marriage and seek fulfillment in its highest meaning," the lawsuit reads.
The filing asks a New York state judge to declare the state's incest laws unconstitutional and unenforceable in their situation. 
The suit calls the plaintiffs "PAACNP," which stands for "Parent and Adult Child Non-Procreationable" couple. 
Under current New York law, incest is punishable by up to four years in prison and is a third-degree felony. Incestuous marriages are considered null and participants also face jail time. 
"A person is guilty of incest in the third degree when he or she marries or engages in … sexual conduct with a person whom he or she knows to be related to him or her, whether through marriage or not, as an ancestor, descendant, brother or sister of either the whole or the half blood, uncle, aunt, nephew or niece," the statute states. "Incest in the third degree is a class E felony."
Legal experts believe the lawsuit is unlikely to succeed. 
"I don't think there's a big popular movement, but I do think as long as we've kept records, there have been cases," said New York University Law School professor Sylvia Law in a Saturday interview with The New York Post.
"It's an area where I think most people would say the government has a right to make the rules, even if they don't apply to every situation."
Commenting Tuesday on Twitter about the lawsuit, conservative Christian radio host Bryan Fischer noted that "[o]nce the barrier to the pagan sin of incest is torn down, the only thing left is to destroy the barrier to the pagan sin of pedophilia. We're getting close to the bottom of the abyss here."
In an opinion piece Tuesday, Messianic Jewish scholar Michael Brown observed that the lawsuit comes in the wake of a 2010 case in which a Columbia University professor David Epstein was arrested for a three-year, consensual affair with his adult daughter. 
Epstein's lawyer noted at the time that it was "OK for homosexuals to do whatever they want in their own home. How is this so different? We have to figure out why some behavior is tolerated and some is not."  
Brown commented that under the prevailing logic of "love is love," there are no grounds to ban something that is "consensual."  
"After all, who are we to tell people who they can and cannot love? Haven't we been told that love is love? That love wins? That we have the right to marry the one (or ones) we love? Why draw the line here?" he wrote, noting that "the slippery slope is very real."
"Obviously, a strong argument against any lawful sexual or romantic connection between family members is that it opens the door to further abuses. In other words, the moral, legal, and societal wall against incestuous relationships helps remove the possibility of such relationships (and sexual unions). They are off limits. They are taboo. They are forbidden. Take down that wall, and anything can happen. That's why challenges to incest remain more marginal than mainstream."
Manhattan family and matrimonial law attorney Eric Wrubel told The New York Post that the legal effort is premature since the couple has not formally sought to obtain a marriage license nor have they been denied any rights thus far.