Leaders Without a Plan Are Like Alice in Wonderland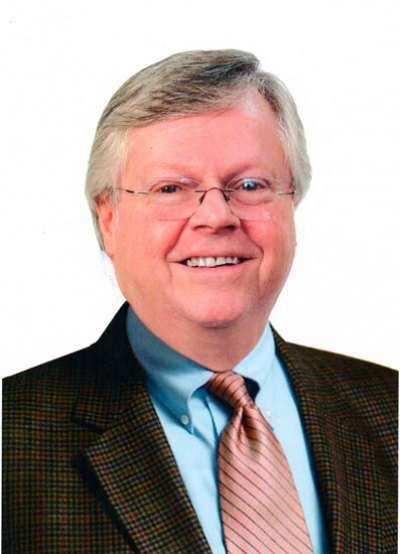 Many of my first consulting assignments focused on strategic planning. I, in fact, was the firm's strategic planning specialist.
Over the years strategic planning (generally a five year plan) and long range planning (10 years) would ebb and flow in popularity. To me, popularity, seemed to center around what was the most prominent voice on the subject, in the country. Actually planning is essential whether short-term or long-term and a constant presence!
Business strategist, the late Peter Drucker seemed to have the premier perspective and an extremely well thought out methodology for planning. Key result areas moved to goals, then to objectives, initiatives, and action plans all imbedded in a carefully crafted "time taxonomy."
My assignments ran the "gamut," national conferences, local seminars, board and committee meetings, and of course guiding schools through the planning process. While the conferences and seminars were interesting, they were mostly theoretical. The real enjoyment and satisfaction came from guiding committees through the process and recognizing their satisfaction!
Satisfaction wasn't always the result! To illustrate this consider this. A colleague and I spent six months under contract, with a hefty price tag, to a 105-year-old Christian school to provide strategic planning advice. Sub-committees were formed using people from all groups who would be affected by the plan. We hope through this methods to generate broad acceptance and ownership of the plan.
Upon completion of the "steering committee" writing the plan the school board voted to accept the plan, and we received the final installment of our fee. Shortly thereafter the newly elected board cabinet met with us for lunch and told us, "We have decided not to implement the strategic plan."
That was it! "We have decided not to implement the strategic plan." Not being "personally satisfied, but curious," I kept close watch on this school to see what action they would take. No surprise here! They did what so many schools do. Rather than following the developed "strategy" they went directly to "random tactical action."
The one real and present danger of choosing "tactics" as a plan is having school leaders simply "reacting" to issues or situations. Having no plan at all in place substituted their "reaction" for a "plan," that is, until the next crisis requiring another "reaction" as necessary. No stability, no consistency, no continuity, "ergo" no secure future!
Leaders without a plan to guide are like teachers without "scope and sequence." No one is certain what others might be doing which leads to "duplication of effort" and "gaping holes" in educational or institutional development or progress.
After experiences like this I am reminded of a sequence from Alice in Wonderland. Alice approaches the Cheshire Cat and asks, "Can you tell me how to get where I am going?" The Cat replies, "Where would you like to go?" Alice says, "I really don't know." To which the Cat retorts, "Then it really doesn't matter in what direction you travel!"
Is that it? Yes, when you don't know where you want to go and you just keep moving with the hope that you will arrive somewhere, that's it! Actually I believe that you will arrive somewhere, "sooner rather than later," you will be "hopelessly lost," and it won't be "pretty." This is how things work without a plan. Really!
I was invited to join a Christian college board. I was chosen specifically for my "institutional development" skills. At a development committee meeting the "chairman" asked me, pointedly, "How much would it cost to engage a consultant to write a development plan?" I gave him a number and followed by saying, "Why not let me write the plan as part of my board service and I'll do it for free." And I did! I also later wrote a "philosophy" for receiving and managing planned gifts to the college's endowment fund.
Both of these documents were approved by the committee and the whole board and "never" implemented.
These two documents constituted a gift of $50,000 which appeared not to be appreciated. Shortly thereafter I tendered my "letter of resignation" from the board. Apparently "sincerity" wasn't a board "virtue" and unfortunately this college, an inner-city "gem," was swallowed up by another institution just before it had to file for "Chapter 11" bankruptcy.
Experiences like these always brings me back to the Gospel of Luke 14:28 "For which of you, desiring to build a tower, does not first sit down and count the cost, whether he has enough to complete it?" (ESV) And also, Proverbs 16:3 "Commit your work to the Lord, and your plans will be established." (ESV) Proverbs 15:22 is also helpful, "Without counsel plans fail, but with many advisers they succeed." (ESV)
We are doing God's work. Shouldn't it be first-rate? Shouldn't we want it to be the best work we can do? American basketball player and coach John Wooden said, "There is no substitute for work. Worthwhile results come from hard work and careful planning." And Tommy Hilfiger says, "The road to success is not easy to navigate, but with hard work, drive and passion, it's possible to achieve the American dream."
I have one final question. Why do athletes and their coaches, designers and their manufacturers, and Broadway producers, who invest and spend $10,000,000 to bring a musical to Broadway, act so passionately and Christian school boards and administrators act so passively? I would like to know!
Robert F. Davis has 40 years of experience providing counsel for educational and not-for-profit institutions. He previously served as vice president for Advancement at Bryan College in Tennessee and consulting vice president for Advancement and Alumni Affairs at Liberty University in Virginia.