Lecrae Reveals Book Cover for Upcoming Title 'Unashamed'
Lecrae Reveals Book Cover for Upcoming Title 'Unashamed'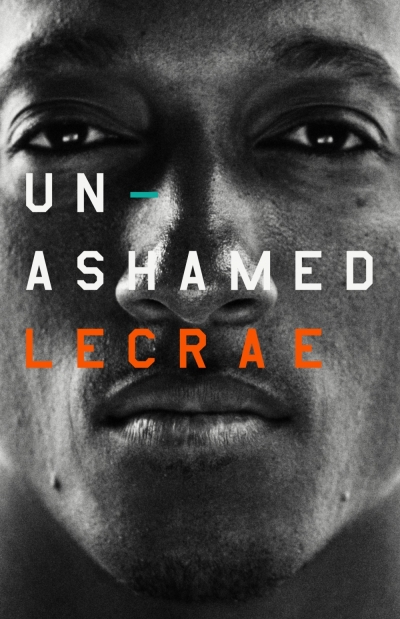 The cover for rapper and Christian activist Lecrae Moore's upcoming book Unashamed was unveiled earlier this week and the title is now available for pre-order at various retailers including Amazon.com.
The book's cover features a black-and-white close-up of Lecrae's face with the title printed in white, orange and green.
Unashamed is the rapper's first book and will be released on May 1. Lecrae first announced the book in May of this year, and also revealed why he wrote it.
"I am writing Unashamed for all those who don't know who they are, who feel confined by the labels given to them," said Lecrae in a statement shared with CP earlier this year.
"As an artist my ambition is to make honest music, and I feel the same way about writing this book," added Lecrae. "I want to be honest about where I've come from and what I've learned along the way. I want to influence culture, to help catalyze and inspire, and help other people find understanding. If they find some inspiration and some clarity for their own lives, as they follow my journey, then I will have succeeded."
Lecrae collaborated with B&H publishers on the project and he will embark on a multi-city media and promotional tour to promote Unashamed in 2016.
"We are thrilled to partner with an artist of the creative caliber as Lecrae," said Jennifer Lyell of B&H. "His ability to communicate a message that gives hope and compels toward greater faithfulness will undoubtedly result in a game changing book for individuals and ultimately for the broader culture."
The release of Unashamed will precede the launch of his next album.  
The rapper has had a successful run during the past year, scoring the No. 1 album on Billboard's Top 200 last September with Anomaly. He also snagged a Grammy in February for Best Contemporary Christian Song/Performance for his song "Messengers," and leads this year's Dove Awards with eight nominations.
Lecrae is nominated in various categories, including Artist of the Year. He was originally nominated for seven awards when the Dove's were first announced, but Monday it was revealed that the popular rapper is also up for the Songwriter of the Year award, bringing him to a total of eight.
Anomaly, his latest album, is his most successful to date and has taken Lecrae's career to new heights, including two appearances on "The Tonight Show Starring Jimmy Fallon" this year.
Lecrae also had the opportunity to perform alongside rap legends LL Cool J and Run DMC for the Christmas in Brooklyn event at the Barclay's Center in December of 2014.