Lee Strobel, Former Willow Creek Pastor, Says Women Accusing Bill Hybels Are 'Godly and Credible'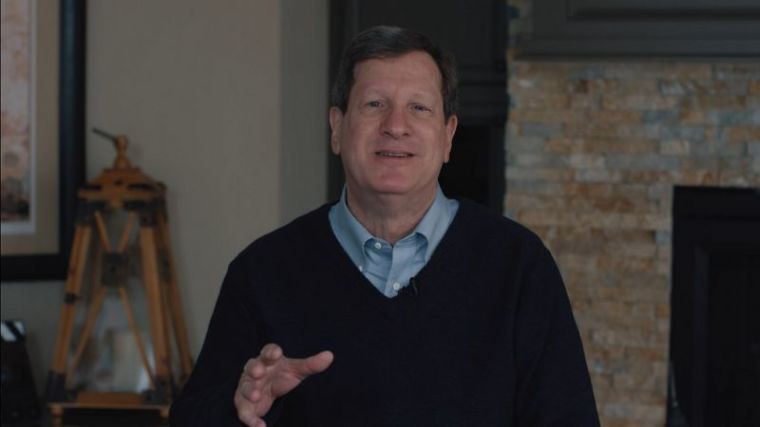 Christian author Lee Strobel, who served as teaching pastor at Willow Creek Community Church for more than a decade, has backed the women accusing Bill Hybels of sexual misconduct and abuse.
"My heart breaks for Pat Baranowski and all victims of Bill Hybels at Willow Creek. I never saw any hint of misconduct when I was there. Still, I know these women and they are Godly and credible. I believe them and weep for them," he said on Twitter. 
Strobel, an atheist-turned-believer, famous for his The Case for Christ bestseller, which was also turned into a movie, served at Willow Creek in Illinois from 1987 to 2000 as a teaching pastor.
Baranowski is the latest among several other women who accused Hybels, who founded the evangelical megachurch in 1975, of various forms of sexual misconduct. Baranowski, who was Hybels' former executive assistant, alleged in a New York Times report that she was subjected to back rubs, groping, pornography and one incident of oral sex with her pastor. 
Hybels, who resigned as senior pastor in April, has continued to deny all accusations.
In response to Baranowski's claims, Hybels responded: "I never had an inappropriate physical or emotional relationship with her before that time, during that time or after that time."
Willow Creek Lead Teaching Pastor Steve Carter, who was one of Hybels' successors, resigned on Sunday, pointing to a "fundamental difference in judgment" between himself and church elders over the handling of the allegations.
Heather Larson, the executive pastor, revealed that a new investigation will be launched over Hybels' behavior.
"It was heartbreaking yesterday to read about the new allegation against Bill Hybels in The New York Times. We have deep sadness for Ms. Baranowski. The behavior that she has described is reprehensible," Larson said in a statement.
Strobel, who is now a teaching pastor at Woodlands Church near Houston, Texas, linked to the thoughts of another biblical scholar and former Willow Creek member, commenting: "Scot McKnight is right."
McKnight attended Willow Creek for 10 years, but has been highly critical of the megachurch's leadership over how it handled the women's allegations.
Elders initially backed Hybels and said an investigation cleared him of misconduct. They later admitted their mistake and apologized to the women for not believing them.
McKnight argued in a blog on Monday that their "time is up," and that there must be leadership change.
"The women told the truth. The former pastor called them all liars. Willow's leaders supported the narrative of liars. That story is no longer credible," he wrote.
"The leaders are complicit. The leaders — Heather Larson, elders, etc. — supported that narrative and maligned the women. They, both Willow Creek Community Church/Elders and Willow Creek Association, refused an independent investigation. They chose not to be transparent. Their time is up."
The scholar listed several reasons for why change is needed.
"Because of truth. Because of the gospel. Because of the grace of God," he said.
"Because of the women who have been wrongly maligned, unjustly accused, and publicly wounded."
McKnight slammed the structures that have "led to the protection of a leader," rather than the women, and said that the Willow Creek congregation deserves better.
"Hundreds have given up other jobs to work for less at Willow; hundreds are now doing the noble work of evangelism, compassion, ministry and it goes on and on. Thousands have given buckets of money to support the many wonderful ministries of Willow," he pointed out, calling for a "new future" for the church.