'Left Behind' Movie Releases New Poster
'Left Behind' Movie Releases New Poster
The "Left Behind" movie's Facebook page released the film's official poster earlier this week.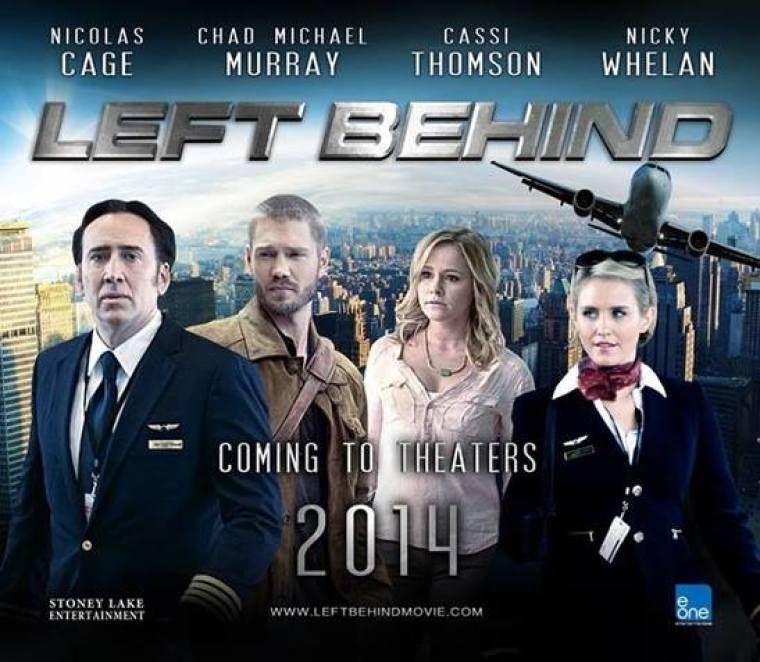 The movie, unlike its previous film predecessors will be released in theaters, though no release date has yet been set.
Based off the bestselling books by Tim LaHaye and Jerry B. Jenkins, Nicholas Cage will star as Raymond Steele, an airplane pilot who has lost his wife to the rapture and remains on earth with his daughter Chloe Steele. Chloe will be played by Cassi Thomson who replaced Ashley Tisdale after she quit the project due to a scheduling conflict.
Chad Michael Murray was cast as Buck Williams, a journalist who later joins the "Tribution Force." Nicky Whelan is the flight attendant Hattie Durham, who works with Raymond and develops later ties with a man who may be the Antichrist.
The film, which is being produced by Stoney Lake Entertainment, and is directed by Vic Armstrong, a British film director and best-known for serving as Harrison Ford's stunt double.
While the book series was already adapted to a direct-to-video series, its producers ultimately decided against continuing the storyline from the existing series. Instead, they explained on the film's website that because it had "been eight years since LEFT BEHIND: WORLD AT WAR was released, so many of the actors involved in that project look different/older and have moved on to other things, which would make it difficult to continue from where WORLD AT WAR left off."
"Another reason is that the producers saw an opportunity to make a film that with a bigger budget, celebrity actors, and a theatrical release will help introduce LEFT BEHIND to even more people around the world."