LeToya Luckett Glorifies God for Role in Dionne Warwick Film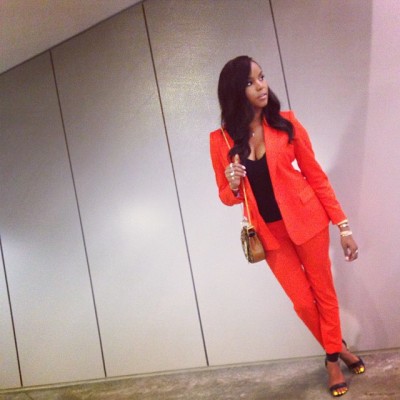 LeToya Luckett is glorifying God after earning a role in the upcoming film about singer Dionne Warwick to be titled "Dionne."
"To God be the glory," the 35-year-old actress and singer wrote on Instagram Saturday. "Overjoyed and honored! Thank you #DionneWarwick."
Warwick, the 75-year-old singer and actress announced that Luckett would take a leading role in the film alongside actors Olympia Dukakis and Danny Glover. The film will be based off Warwick's 2010 autobiography My Life as I See It and will document her career from 1962 through 1968.
While Dukakis has been cast as Warwick's mentor Marlene Dietrich, Glover will play her father Mandel Warwick. Warwick, the second most-charted female vocalist of all time on the Billboard Hot 100 Pop Singles Charts behind Aretha Franklin, said Luckett "is perfect and she has exactly the right look," according to The Hollywood Reporter
"She will bring out what is needed for this part," Warwick added.
Luckett said in an interview with The Christian Post back in 2014 that she prays before every audition.
"I always pray before I go in. I leave it in His hands," she said. "I say if this role is for me then even I can't go in this room and mess it up, it will be for me. And that's just how I continue to do things."
"People go through times where you're not getting roles one after the other and I definitely went through that. I was like, can I just please do one film this year," Luckett recalled. "Now we're looking at three coming out in one year, I did speak it into existence. I said last year: 'God, I want to do no less than three films next year and I want to be on a TV show.'
"I serve a major God who definitely has the last say on my life. Being an actress and a singer, you get more 'nos' than you get 'yes.' You get more rejection than you do anything else."