Leviticus, Deuteronomy derail Christians in their attempt to read entire Bible, Liberty prof. says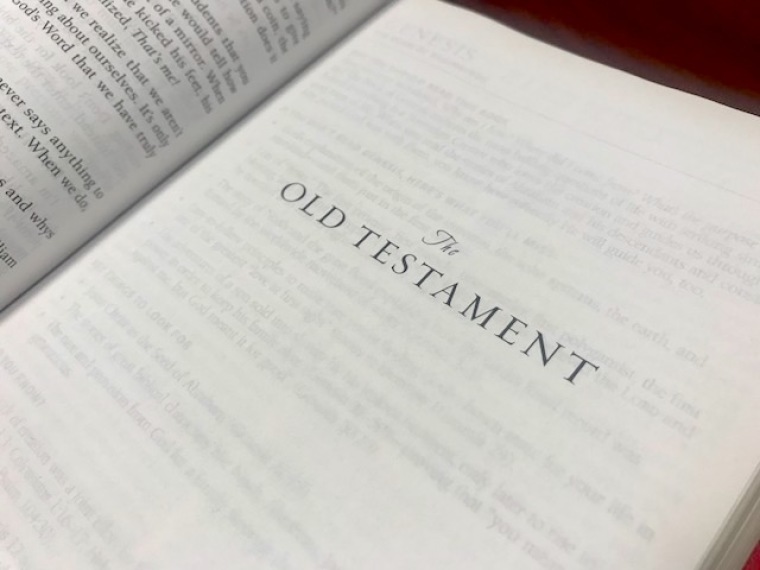 A theology professor has suggested that the first few books of the Bible, especially Leviticus and Deuteronomy, could be hindering Christians from reading the Bible cover to cover. 
Chris Hulshof, who's an associate professor and department chair for Liberty University's School of Divinity, where he teaches Old Testament survey, inductive Bible study, and a theology of suffering and disability, made the point in a piece in Facts and Trends last week.
Hulshof noted that at the start of a new year, Christians often try to read through the Bible starting with Genesis, but it's difficult for them to get into Old Testament law when they reach Leviticus.
"The book of Numbers is a little more easy to read because of the large amount of narrative content, but then Deuteronomy becomes as difficult as Leviticus because Moses' farewell addresses take up the majority of the book," he observed.
"It seems as if the opening books of the Bible derail many peoples' attempts to read through God's Word in a year."
Hulshof suggested that readers are making a mistake by reading the Old Testament as stories simply meant to teach how to do right and avoid doing wrong.
"It also doesn't suffice to view Old Testament characters as merely examples to follow with life lessons to either reject or embrace. This type of reading fails to address humanity's greatest need," he warned.
"Humans are radically corrupt because of the fall. Our sin problem goes much deeper than any outward, 'do it yourself' remedy can fix," he added.
"What we need most is a rescuer, not a role model. We need a substitute, not a better version of ourselves."
Echoing author Justin Buzzard and his The Big Story: How the Bible Makes Sense of Life, the professor said there are five major themes in the Bible, namely: God, Creation, rebellion, rescue, and home.
"For example, as you read through the book of Numbers, recognize you're reading a series of rebellion stories. These are the stories of a generation that chose to reject God's promise of a homeland and consequently wandered in the wilderness until all those who were over 20 years old had died (barring Joshua and Caleb)," he said.
"The narratives of the flood, the parting of the Red Sea, and God's repeated deliverance of Israel in the book of Judges are examples of numerous rescue stories recorded in the Old Testament," he wrote.
Hulshof emphasized that reading the Bible in a year is a "valuable endeavor," but one that poses challenges.
"When we view the biblical text through a proper lens, remember the five themes or acts of the Scriptures, and look for Gospel handles, we'll find there's much more in our daily reading than we ever expected to encounter," he concluded.
The late Billy Graham, one of the most famous evangelists in modern history, also gave his advice to a reader looking to read the Bible in a year in an advice column republished by the Bowling Green Daily News in 2017.
"Instead of starting at the beginning (as we do with other books), I suggest you start at the center," Graham said, pointing to one of the Gospels, such as the Book of John.
"He is the Bibles center; the Old Testament points forward to Him, and the New Testament tells us about Him. You can discover other parts of the Bible later," Graham advised.
Theologian John Piper meanwhile said last month that it's important to consider the process and not lose the substance when attempting to read the whole Bible in a year.
"Reading through the Bible in a year involves about four or five chapters a day. If you think you have to remember all you read while you're reading those four or five chapters, this will feel absolutely overwhelming and pointless," Piper warned.