Liberians Offer Prayers, Raise Money for Samaritan's Purse as Group Continues Ebola Battle
Liberians Offer Prayers, Raise Money for Samaritan's Purse as Group Continues Ebola Battle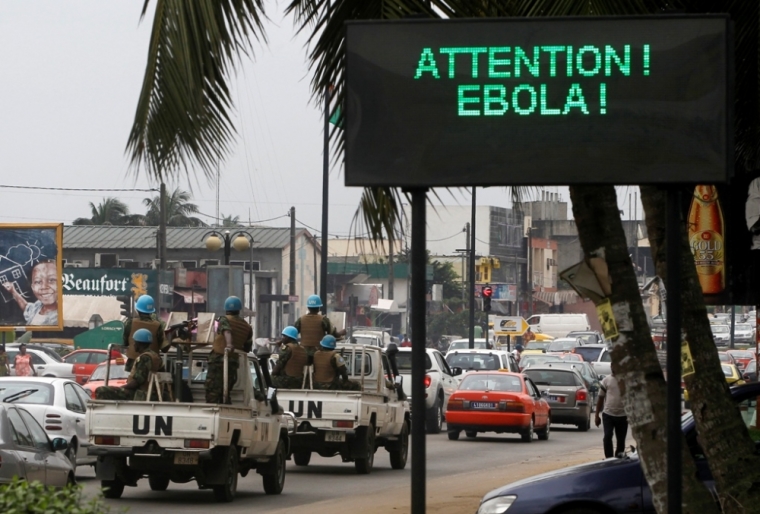 Liberian Christians in Greensboro, North Carolina, gathered Sunday to offer prayers and raise money for missionary group Samaritan's Purse in its ongoing battle against the Ebola virus outbreak in West Africa, which has killed over 1,400 people.
"Hopefully people will continue to pray and do what they can do so that eventually we will be able to fight this terrible disease," Rev. Wheigar Bright of Praise Chapel International said in an interview with WFMY News 2.
The fundraising efforts collected nearly $1,000 that will go in helping Samaritan's Purse, which has been treating patients at a clinic in Liberia, one of the countries most severely affected by the current outbreak.
The World Health Organization reported in its latest update on Friday that there have been 2,615 cases and 1,427 deaths from Ebola confirmed in West Africa since the outbreak began earlier this year. Beside Liberia, Guinea, Sierra Leone and most recently, Nigeria, have all confirmed deaths as a result of the virus.
Several doctors working in close proximity with Ebola patients have died in Africa, and there were concerns for the lives of American missionaries Dr. Kent Brantly and Nancy Writebol who fell ill from the disease last month and were transported back to the U.S.
The missionaries have recovered, however, and Brantly was released Friday from the Emory University Hospital in Atlanta, Georgia.
"Today is a miraculous day. I am thrilled to be alive, to be well and to be reunited with my family," Brantly said in his statement. "Through the care of the Samaritan's Purse and SIM missionary team in Liberia, the use of an experimental drug, and the expertise and resources of the health care team at Emory University Hospital, God saved my life — a direct answer to thousands and thousands of prayers."
Franklin Graham, president of Samaritan's Purse, praised Brantly's recovery, but noted that the tough battle against Ebola continues in West Africa.
"Over the past few weeks, I have marveled at Dr. Brantly's courageous spirit as he has fought this horrible virus with the help of the highly competent and caring staff at Emory University Hospital. His faithfulness to God and compassion for the people of Africa have been an example to us all," Graham said.
"We have more than 350 staff in Liberia, and others will soon be joining them, so please pray for those who have served with Dr. Brantly, along with the other doctors, aid workers and organizations that are at this very moment desperately trying to stop Ebola from taking any more lives."
The Christian relief group is providing updates on its work in West Africa on its website, as well as opportunities for people to donate money for the cause.